Blackville Health & Wellness Group to Host 2nd Annual Community Wellness Day
The Blackville Mango Health & Wellness Committee is hosting their 2nd Annual Community Wellness Day on Saturday, October 20 at Blackville School. The event will be held from 11:00am until 2:00pm.
This event is FREE of charge and all are welcome. The following exhibitors will be in attendance:
Blackville Fire Department
Blackville Girl Guides
Blackville Mango Health & Wellness Committee
Blackville Taekwondo
Blackville Weight Watchers
Blackville Women's Institute
Breatheasy Miramichi
Certified ThetaHealer, Stacy Underhill
Gochi Coopérative
Good River Organics
Greater Blackville Resource Centre / Fresh 4 Less
Greater Miramichi Regional Service Commission
Hospice Miramichi
Essential Oils with Gloria Kelly
Low Carb Healthy Fat Eating with Dr. Tiffany Keenan
Miramichi Naturopathic Clinic
Public Health
Taichi with Keray Harris
Merchandise Bingo
more to be announced….
Be sure to come on out for a great day of family fun, health and wellness! Snacks and drinks will be provided, free of charge.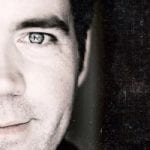 Les McLaughlin has been a website developer with MCG Media since 2003 and a long-time community ambassador of the village of Blackville.