Miramichi Chamber of Commerce 20th Business Awards Gala
Miramichi Chamber of Commerce 20th Business Awards Gala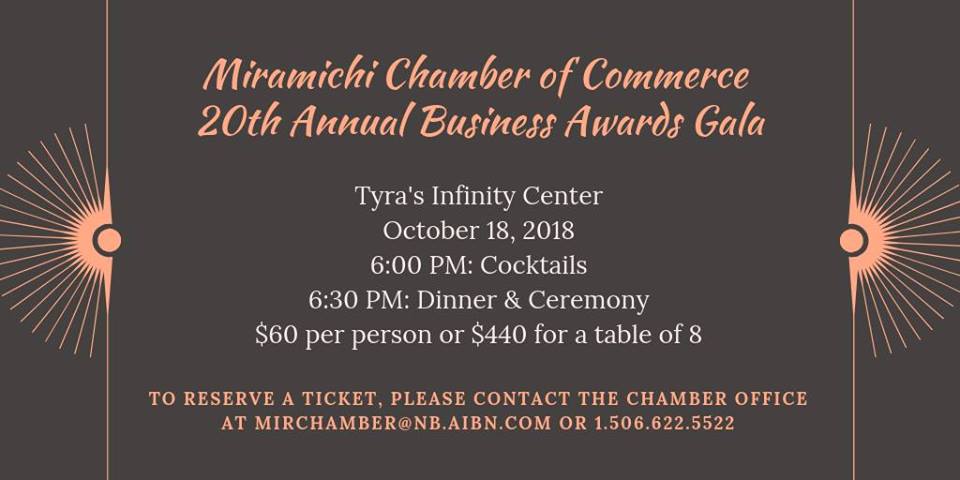 The Miramichi Chamber of Commerce 20th Annual Business Awards Gala is happening on Thursday, October 18th, 2018 at the Tyra's Infinity Center (former Douglastown Community Center), 1 Marina Drive in the former Village of Douglastown.
The event kicks off with Cocktails at 6:00 pm and at 6:30 pm the Dinner and Ceremony will begin.
Tickets are just $60.00 per person or for a table of 8 people just $440.00.
To reserve a ticket, please contact the Miramichi Chamber of Commerce Office at 1-506-622-5522 or by email at mirchamber@nb.aibn.com.
"View" and "Like" Miramichi Chamber of Commerce on Facebook at: https://www.facebook.com/miramichichamberofcommerce
and visit their website at: http://www.miramichichamber.com/
Find the event on Facebook by visiting: https://www.facebook.com/events/261085557859025/