Christmas is Coming! Is your home ready? Are you?
Christmas is Coming! Is your home ready? Are you?
By Jamie Alexander
Rocking around the Christmas tree, dreaming of a white Christmas and sleigh bells ringing are mere days away. I LOVE this time of year, the hustle, the bustle and my favorite part, decorating. Trimming the tree, hanging the lights and little vignettes of Christmas decorations throughout the house. Year after year, people ask, after all that decorating how do you stay in the Christmas spirit?
Here are my tips for a not so crazy or drive you tipsy Christmas this year (unless you like Aunt Verna's spiked eggnog):
Tip #1- Work with what you have, work with your existing home décor and add the WOW pieces.
Often times folks tend to "over think" Christmas. Over-thinking, makes you feel overwhelmed about the daunting task and it can make you feel underwhelmed when its complete. Leave the stress aside. Work with what you have. For example, if your accent colour is blue, keep with it. When you are out shopping purchase some key pieces to work with the blue. Take a look in the photo, you can see in this space we are working with burnt-red cushions on the sofa. We added some key elements to the coffee table in the same of complementary shades of red. Red cardinals, florals and ornaments in a gold bowl really set the tone and add a little more Christmas to the space.
Tip #2- Layer your colours, don't chase the shops for the exact shade of colour.
As humans, we tend to over think colour. Paired with over thinking Christmas, this could lead us to drink a lot more of Aunt Verna's spiked egg nog than we should. Colours, like nature are just fine being layered. As someone once said to me, "If God was that fussy about colour, all the trees would be the same shade of green." We need not be that fussy about the shade of colour. Layer your accent colour, and the shade there too, together.
Tip #3- Trim your Trees … Literally.
Tired of that sad looking pine tree in your front yard or your Christmas tree is a little too thick around the middle for the room, this is the perfect time to take out your sheers and give it a little trim. Take the trimmings and pop them into table displays or simply lay them on their side collected together to add that pop of green & Christmas to your displays.
PRO-TIP: This is the time to ask yourself: "To Faux or Not to Faux". My answer: GO-FAUX. Now, more than ever the evergreen trimmings you can purchase are just as realistic as the real thing. Bonus, no needles to vacuum or with friends' allergies cutting their holiday visit short.
I hope having shared my Designer Tips for a sane Christmas that you've found an inspiration or two. Remember, decorate with confidence and a little less stress this holiday season. Wishing you and your family the Merriest of Christmases. I look forward to sharing more design inspiration with you in 2019.
Keep on Keeping on, Decorate with Style!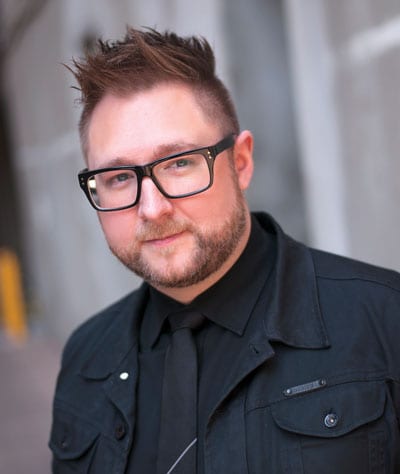 Jamie Alexander is an awardwinning designer, home decor writer and TV personality that has been named one of the "Top 10 designers in Canada".
Hailing originally from Moncton, Jamie maintains clients across the country and can be found from time to time working in the design studio with Julie & Joanne at Decor Haute Look in the scenic town of Neguac.
For more information please visit: www.decorhautelook.com or https://www.jamiealexander.com/ | 506.776.0200 | Twitter @JamieLAlexander | Instagram: https://www.instagram.com/jamiealexanderdesign/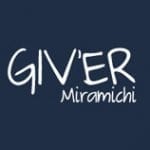 Giv'er Miramichi is about "What's up, what's new, what's happening". We are focused on building people up, supporting one another and celebrating our successes.