Miramichi Athletes to Represent Canada at the Dance World Cup
Miramichi Athletes to Represent Canada at the Dance World Cup
Five Miramichi athletes have been chosen by World Performers Canada to compete at the Dance World Cup in Portugal 2019. Sydnee Gallant, Tyra Humphreys, Abby Keenan, Anna Sturgeon and Claire Wood, who dance under the direction of Nancy Hutt at Spotlights & Sequins dance studio, auditioned for and were selected by World Performers Canada in August.
World Performers Canada Inc. (WPC) in partnership with Dance World Cup Europe, is proud to offer exciting opportunities to competitive dancers across Canada. Their goal is to offer elite dancers the ability to travel to different European Countries to compete on the World Stage in all dance disciplines.
Abby Keenan was the first dancer to be chosen by WPC. In November 2017, she received an invitation to join the ballet team, bypassing the audition process, at the Dance Quest Nationals held at Harbour Station in Saint John. The 16 year old Blackville School Student is in her fourth year of dancing with Spotlights and Sequins.
Even though she was granted a spot on the ballet team, she also auditioned for and was chosen for the Canadian contemporary team.
"Dance is my main passion and takes up most of my time and energy," says Keenan. "I would never have thought in a million years that I would be representing Canada on a world stage and I am so excited and grateful to be able to live out such an experience in Portugal. To travel to Portugal will be a once in a lifetime experience that I am sure I will remember forever."
The five dancers spent their Thanksgiving weekend in Toronto meeting the other members of the national team, getting fitted for costumes and Canadian team jackets, and learning the choreography for the routines they will compete.
Claire Wood, the youngest of the Miramichi athletes, is 12 years old and attends Gretna Green School.
When asked about their first trip to Toronto she said she is already looking forward to going back.
"I had so much fun in Toronto learning from new choreographers and meeting dancers from other parts of Canada. It was also my first time in Toronto and I loved being in the big city. Visiting the CN Tower was a highlight of that trip. I am extremely excited for the opportunity to represent my country. I'm looking forward to performing on the world stage but am also excited to see other countries perform and to explore Portugal."
While in Toronto, not only did the dancers have the opportunity to get to know their choreographers but the choreographers were also given the opportunity to get to know each of the dancers.
Heading to Toronto, the five dancers knew the choreographers would be looking for dancers to offer soloist positions.
Anna Sturgeon, a 15 year old Blackville School student, had just entered New Brunswick on her drive home from Toronto when she received an email offering her a soloist position on the Canadian contemporary team.
"When I found out I was given a solo I couldn't believe it. I felt proud of myself and that my hard work over the last few years had really paid off and must have shown throughout the practices in Toronto. At first I thought there was a mistake in the email or we had misinterpreted it somehow. But now it's sinking in that I will be representing Canada not only in a group but by myself as well."
Sturgeon will learn her contemporary solo when the five dancers travel back to Toronto in February for a second practice with the Canadian team.
Nancy Hutt has just celebrated her 25th anniversary of operating Spotlights and Sequins dance studio in Miramichi.
She will travel to Portugal with her dancers and is excited for them. "I'm beyond proud of these five dancers. They have worked and continue to work extremely hard. Being able to represent Canada at the World Dance Competition is beyond words. It shows if you want something bad enough you don't have to come from a big city. I'm excited to be in the audience when they compete for their country. We want to make people aware of how great an accomplishment this is for these five young Miramichi girls. I have no doubt they will make this city proud."
Last year 45 nations and over 6000 dancers competed at the 2018 Dance World Cup in Spain. These five athletes are about to embark on the experience of a life time.
There is a substantial cost associated with this endeavour and four of the five dancers will be fundraising throughout the winter and spring.
They have many fun events in the planning stages and encourage the entire Miramichi community to watch for these events and please come out and support them and help make their dreams a reality.
All Photos By: Vanessa Hutt Berza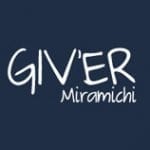 Giv'er Miramichi is about "What's up, what's new, what's happening". We are focused on building people up, supporting one another and celebrating our successes.