Mary's Tips & Tricks for your Hair
by Mary Mitchell, Studio M Hair
Lets Talk about Colour!
I have spent many years in the beauty industry working with colour teams, colour companies, teaching colour, helping to develop and launch colour lines, and studying with chemists to understand colour.
Colour is a powerful tool that is limitless. Colour allows us to express ourselves. It brings out creativity and personality and creates emotion. Colour makes us happy and is just plain fun! Colours are so versatile, they can be classy, mysterious, edgy, dramatic, minimal, provocative, strong, rebellious, sophisticated and more!
How Important is your Colourist?
Your colourist is the most important person to help you look at colour from a fresh perspective and to build communication to put the plan in place for your unique colour. Your colour should enhance and showcase your cut, bringing it to the next dimension by giving your cut-colour a creative balanced illusion of shape, texture, length, lightness-darkness, movement and shine. Colour will also enhance your face and complexion by using current placement techniques like balance of dark – medium – light colours, seamless and natural looking fade outs, shadow roots, warm- cool tones in the same palette for dimension, peek a boo and more!
Communication with your colourist is key to achieving quality results with a cut-colour, grey coverage, and after-colour care routine that will nourish and protect your hair,
To give you, the client, the best advice for your hair transformation, your colourist must take into consideration your likes & dislikes, lifestyle, personality, skin pigmentation, face and body shape and low verses high maintenance colour. These are the things to be discussed and planned with the client to create their personal canvas.
The colour that will define the year ahead with all four fashion seasons will embody fun, energy spirit and nature. Think vibrant colour, tone on tone, runway coral, warm to cool silver, brunette, pastel amber and platinum! What tends to be the trend are things that make us happy!
Considering a new colour? Talk to your colourist and JUST DO IT!
Mary Mitchell is a proud Miramichier who has worked for over 30 years in the beauty industry as an educator, consultant, art team member and successful salon owner of Studio M Hair in Newcastle. Mary is passionate about educating her clients and working with them to achieve the best results for their individual needs.
Visit: www.mstudiohair.com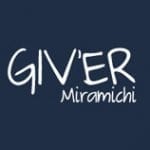 Giv'er Miramichi is about "What's up, what's new, what's happening". We are focused on building people up, supporting one another and celebrating our successes.