"Spring Into Selfulness" – Rescheduled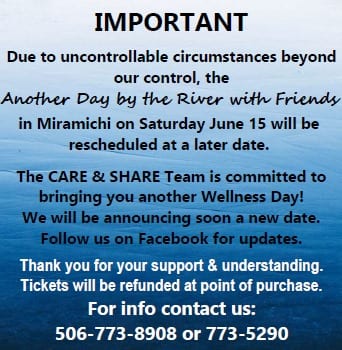 Organized by Care and Share Miramichi, they invite you to "Another Day By The River With Friends" – "Spring Into Selfulness".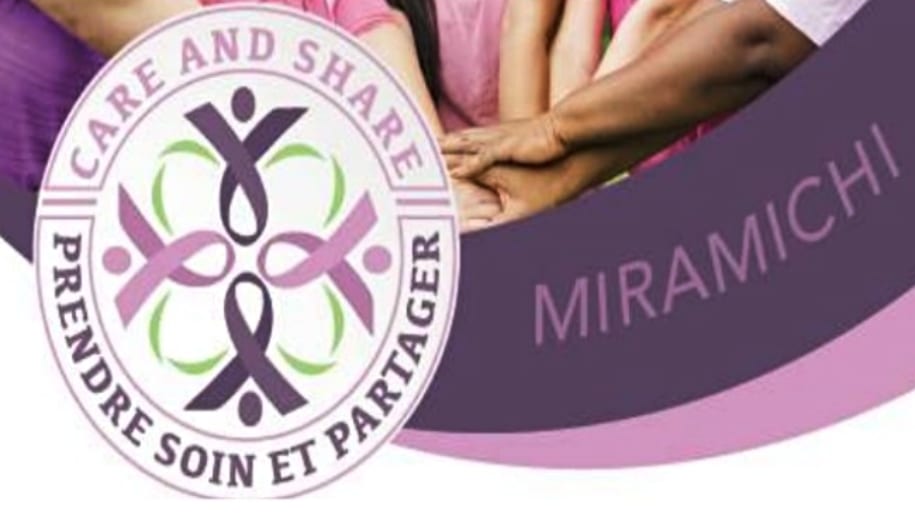 It will be held on Saturday, June 15th, 2019 at the Riverside Entertainment Centre Inc., 2546 King George Highway from 10:00 am to 3:00 pm.
Selfulness means filling up your Soul and Self from the inside.
Looking after yourself is an important part of living a happy and healthy life.
All the Women of the Miramichi area are Welcome!
The cost of the day is $15. a person and includes a lunch. Tickets are available at the Brookdale Flower Shop and Kingston's Car Wash. There will be beautiful participation gifts to be won!
Call and register a ticket before 4:00 pm, on Thursday, June 6th, 2019 by contacting 1-506-773-8908 or 1-506-773-5290. You can pay for your ticket at the door!
Many thanks to our generous partners!
Schedule of Event
9:30 am Registration.
10:00 am Word of welcome Susan Butler and Opening prayer Constance Sewell, CCNB.
10:15 am Act now and move toward Self Care and Smart Goals.
Marie-Pier Page, Health Coach.
11:30 am Discover Neurobic exercises – Novel movements to improve brain health and strength, endurance, flexibility and balance. Care and Share Team.
12:00 pm noon Singing Lunch Kimberley Shaddick, Donna Hubbard and Susan Butler.
1:00 pm Effective ways to manage how much you become affected by stress.
Alicia Dean, CMHA.
2:15 pm Let's take some ABC time to Asses, Build and Connect.
Claire LeBlanc, Care and Share.
2:45 pm Merci – Thank you – Wela'lin and a Closing Ceremony Constance Sewell, CCNB.
Be sure to "view" and "like" Care and Share on Facebook at: Facebook.com/CAREANDSHARE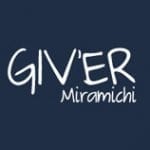 Giv'er Miramichi is about "What's up, what's new, what's happening". We are focused on building people up, supporting one another and celebrating our successes.