GBRC "Greater Blackville Resource Centre" Fun Fashion Show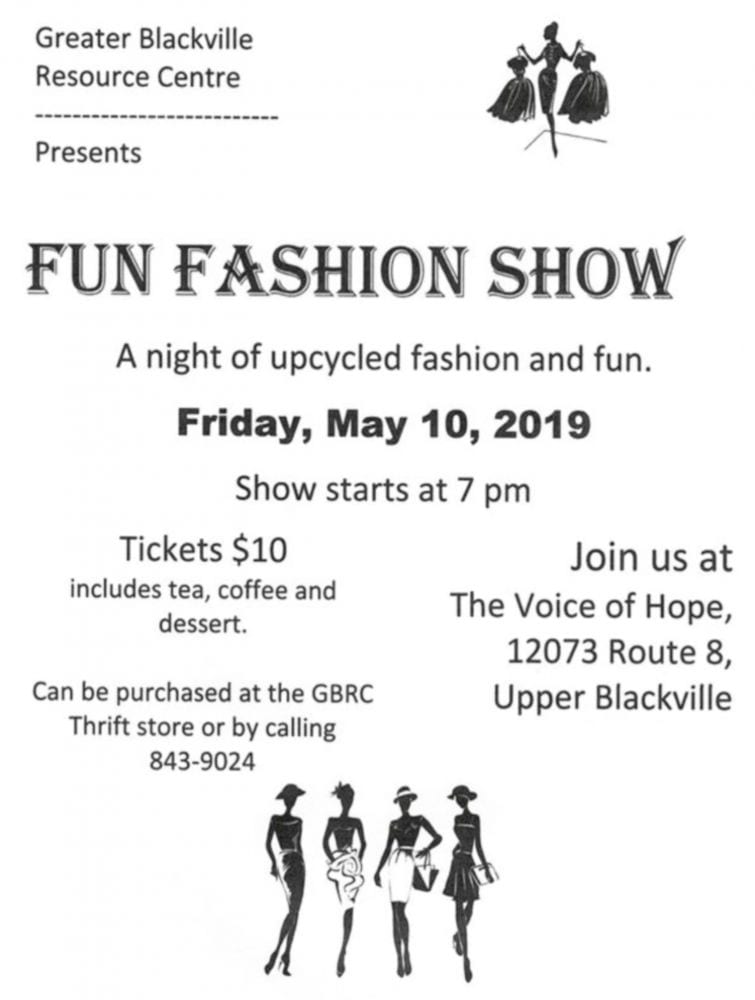 Join us for a night of up-cycled fashion and fun beginning at 7pm, on Friday evening, May 10, at the Greater Blackville Resource Centre (GBRC) Fun Fashion Show to be held at the Voice of Hope Ministries, located at 12073 Route 8 Highway, in Upper Blackville.
Tickets are just $10. a person, which includes your dessert and tea / coffee.
The tickets can be purchased at the GBRC Thrift Store or by calling 506-843-9024.
Our volunteers will be modelling fashions, shoes, and accessories for women, teens and girls of various ages, shapes and sizes. All the items in the fashion show are from the GBRC Thrift Store. The Thrift Store is open every Wednesday (10am-4pm), Thursday (10am-4pm), and Friday (10am-2pm).
What is GBRC "Greater Blackville Resource Centre"?
Greater Blackville Resource Centre is a 100% volunteer operated registered charity with a clear vision – to assist people in need and promote unity in the community.
We do this through various projects, but the majority of our effort goes into the operation of the Food Bank here in Blackville.
The Food Bank is operated through revenue from our thrift store, fundraising activities, and generosity of the local community and businesses.
We are proud to say that with the help of our dedicated volunteers and community support we have been self-sufficient since first opening in 2012, and have been providing food boxes every month to those in need.
Our community projects include "Soups On", a Community Garden, the Food Explorer Program with Girl Guides, Classes for Seniors, Sewing Classes, Crockpot Cooking Class and more!
For more information on GBRC and our programs visit our website at: www.blackvilleresource.com and "view" and "like" us on Facebook at: www.facebook.com/BlackvilleResourceCentre/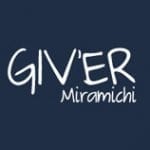 Giv'er Miramichi is about "What's up, what's new, what's happening". We are focused on building people up, supporting one another and celebrating our successes.