Miramichi Sexual Assault Awareness Walk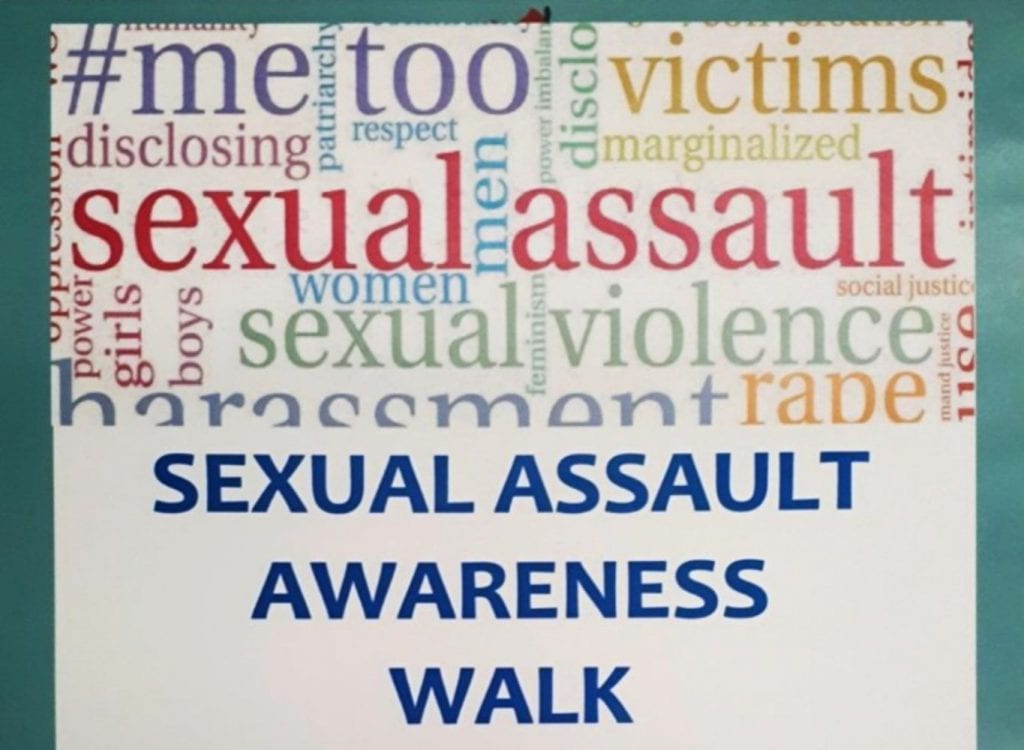 May is Sexual Assault Awareness Month and on Wednesday, May 22nd, 2019, from 10am to 12pm noon, come out to the Queen Elizabeth Park in the Town Square in Newcastle (Miramichi West) for the Miramichi Sexual Assault Awareness Month Walk.
It will be happening rain or shine!
Join the Miramichi Emergency Centre for Women for this event!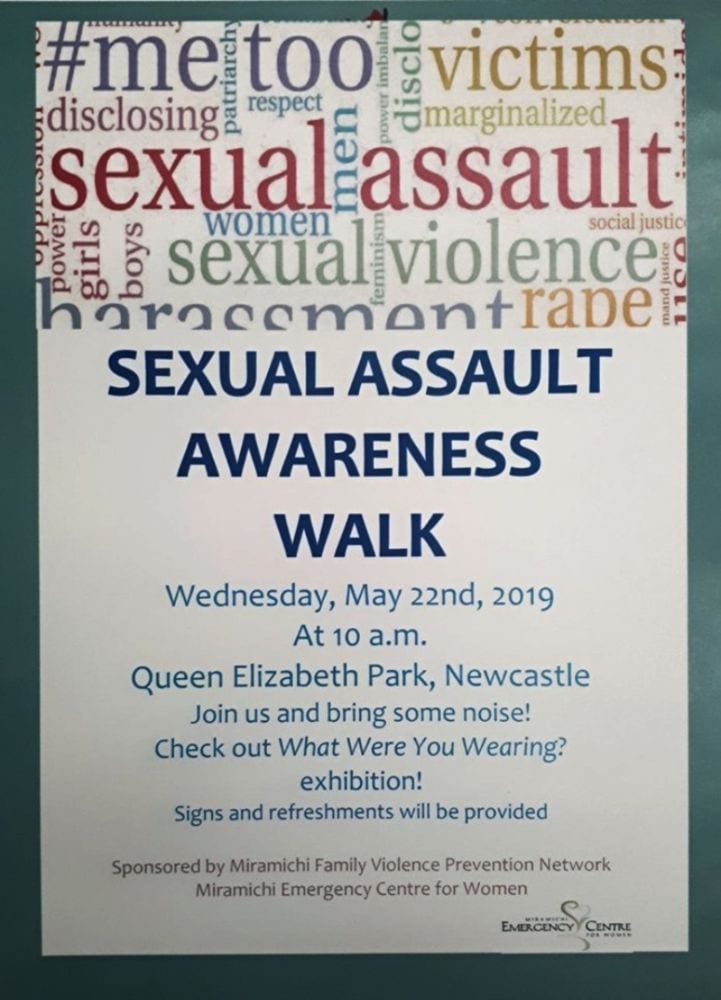 Bring some noise, bring awareness and there will be signs provided!
Also! Be sure to view "What Were You Wearing?" Art Exhibit (weather permitting).
There will be refreshments served.
So, take your coffee break at 10am and join the Miramichi Emergency Centre for Women in the Queen Elizabeth Park.
It's a short but effective walk!
Bring the kids!
Be sure to "view" and "like" Miramichi Emergency Centre for Women on Facebook at:
https://www.facebook.com/miramichiemergencycentreforwomen/
Find the event on Facebook at:
https://www.facebook.com/events/392889221555612/