Camp Sheldrake – Building Leaders and lasting Friendships for 20 years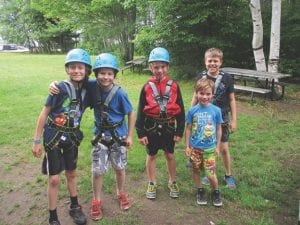 By David Lavoie, Chair, Camp Sheldrake, Board of Directors
Camp Sheldrake is an overnight outdoor adventure summer camp for youth and teens that offers leadership building, hiking, archery, canoeing, arts and crafts and so much more.
It is situated on 150 acres in Bartibog, boasts two waterfronts, several kilometers of woodland trails and overlooks the beautiful Miramichi River.
The site has a climbing and rappelling wall, a zip line and a challenging ropes course.
Although it is a Catholic based camp, kids from all denominations attend each year and many return each summer and form lasting friendships.
This year it is celebrating it's 20th year of existence.
The camp, which takes its name from nearby Sheldrake Island, got its start in 1998 when Bunny (Bernard) Dempsey, Patrick Daley, Bernard Williams, and a small handful of individuals had an idea to transform an area in Bartibog into a camp for children.
Thanks to the dedication of many volunteers, support from community organizations, many individuals and passionate caring staff, it is estimated that over 1200 children have benefited from the confidence building and leadership training that the camp offers.
Many return each summer and a number are trained and work as counsellors and camp directors.
One such person is Hilary Whitney who is this year's camp director.
Hilary is a perfect example of the lasting affect that the camp has on those who attend.
Hilary attended Camp Sheldrake for the first time in 2008 as a camper, at the age of 15.
"Growing up I was always very shy, and didn't have much self-esteem. When I came to camp that first summer it was no surprise that I had trouble making new friends. I liked everyone, and they seemed to like me, but I found it hard to make that friendship bond with my peers. The staff made that week at camp so special for me. They had this incredible way of making you feel as though they were your friends, but still also your camp counsellor."
From a shy, timid camper with difficulty making new friends back in 2008, Hilary joined the staff as a counsellor in 2012 and again in 2013, later became the health and wellness coordinator, assistant director and this year has been hired as the camp director.
She brings with her a high confidence level, enthusiasm, great camp experience and a love for children and the camp.
She credits the camp experience with other successes in her life such as leadership roles she held in university, travelling and working as a nanny in the Netherlands. "Without Camp Sheldrake I would not have accomplished the things that I have and without these experiences I would not be who I am today."
Hilary (camp nickname Shadow) is only one of many kids who have been transformed by the power of acceptance, leadership and spiritual based training that kids receive at the camp in a fun, safe environment.
Twenty years ago, men and women on the Miramichi had a vision of creating this opportunity for children and, since that time, many volunteers and supporters have made that vision a reality through many hours of volunteer work and donations. Hilary, and other young adults, who have benefited from the camp experience will ensure that vision continues to be a reality for kids for years to come.
This article originally appeared in the 2019 Summer Issue of Giv'er Miramichi magazine.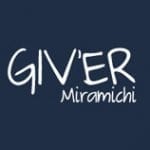 Giv'er Miramichi is about "What's up, what's new, what's happening". We are focused on building people up, supporting one another and celebrating our successes.