I Wrote a Thing – Creative Writing Workshop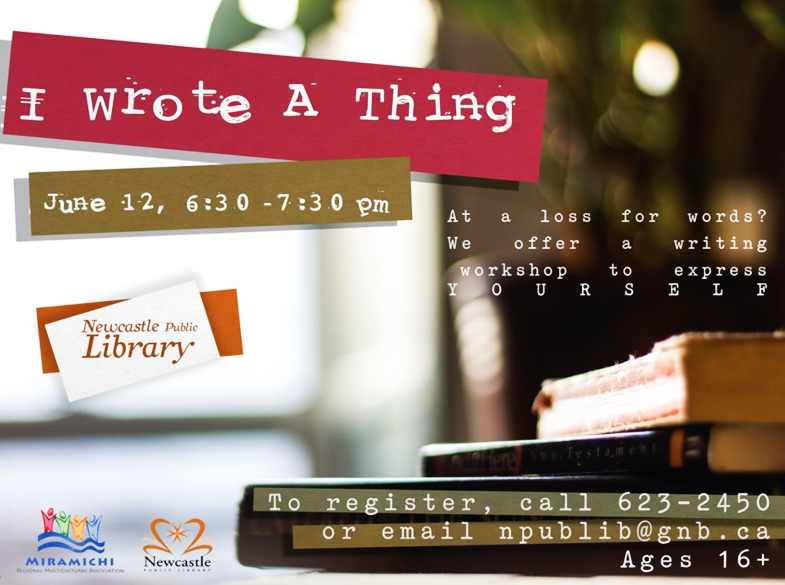 Come out to the Newcastle Public Library beginning on Wednesday evenings, from June 12th to July 31st, 2019 for "I Wrote a Thing – Creative Writing Workshop".
This is a free weekly class focused on writing, fun and thought. A place for like-minded individuals to gather, discuss and write about interesting ideas, weird ideas, all the ideas!
They will have an awesome theme assigned to each class.
It is designed to get our creative flow on the move using interactive poetry prompts, ice breakers, games and many more mind-bending/enriching activities!
We hope that you are as excited as we are about writing "Things!".
Anyone who is looking to get in touch with their creative side who is 16 years of age and up is completely welcome!
Register through the library via email "> or by telephone at 1-506-623-2450.
And you know what else??…We've got tea and coffee. Come join!!
Be sure to "view" and "like" the Newcastle Public Library on Facebook by visiting: https://www.facebook.com/NewcastlePublicLibrary/
Find the event on Facebook at: https://www.facebook.com/events/433047060816681/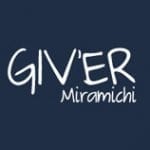 Giv'er Miramichi is about "What's up, what's new, what's happening". We are focused on building people up, supporting one another and celebrating our successes.