Remembering the Summer of 1685!
This year marks the 350th anniversary of the establishment of Fortress Ste-Croix on the Northwest branch of the Miramichi, in 1669 by administrator, fur trader, and fisherman, Richard Denys.
Le centre scolaire/communautaire Carrefour Beausoleil, in partnership with Mi'gmawe'l Tplu'taqnn Incorporated and the Friends of Beaubears Island, plan to commemorate this event.
Forteresse Sainte-Croix was built of large wooden stakes and cornered by four bastions.
A 1685 map displayed a flag-shaped marking over territory above the former town of Newcastle, at the foot of modern day Astle Street, which many take as an indication of a mission station and fort area.
Indeed, residents of the area still refer to it as "Denys Point", and the vantage provided there does appear to be of considerable strategic value.
This commemoration will be an opportunity to delve deeper into the pre- European history of Beaubears Island,by gaining a greater appreciation of its indigenous past as Quoomeneegook, or 'island of the pines'. The Mi'gmaq used Quoomeneegook as a meeting and resource-gathering site.
The project will also acknowledge the essential role played by the Mi'gmaq people in the survival of Denys and his employees.
Contemporary writings tell of how Mi'gmaq shared essential knowledge and goods with these new arrivals.
Recognition will also be given to Franciscan brothers, of the Recollet branch, who established a mission on the Southwest Miramichi and handed on maps and primary accounts of the area in the 17th century.
A 1686 map by cartographer Jean-Baptiste-Louis Franquelin identifies the modern Carding Mill Brook as "Mission Brook", or Ruisseau de Mission.
Many modern historians point to the indications made on the map as being evidence of a mission station at or near this site.
July 27-28 Re-enactment weekend at Wilson's point, focusing on European and Indigenous life on the Miramichi in the summer of 1685.
Several characters and scenes will be presented by a local troupe of performers.
A lecture series will feature Indigenous and Acadian speakers relating their stories of their interactions centuries ago.
On July 27 ferry service from Wilson's Point to Beaubears Island will be available for guests to participate in a Medicine Walk, with a member of the Mi'gmaq community.
On the afternoon of July 28, a "Commemoration of the Deportation" will be held, and will include songs, reflection as well as acts of remembrance.
The organizers hope this project can be seen as having a larger cultural, importance that transcends a reenactment in showing different cultures working and living together. In showing how these two groups grew as a community, and affected and transformed each other's awareness of the world, it is intended to take a historic episode and let it speak to the present day.
This article originally appeared in the 2019 Summer Issue of Giv'er Miramichi magazine.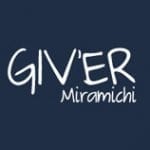 Giv'er Miramichi is about "What's up, what's new, what's happening". We are focused on building people up, supporting one another and celebrating our successes.