Canada's Irish Festival on the Miramichi

Canada's longest running Irish festival has something for everyone! Come enjoy pubs, music, cultural activities and the hospitality of Miramichi. Visit the Canada's Irish Festival website to purchase tickets for any of the events below and for additional information. www.canadasirishfest.com
Schedule – July 18th-21st 2019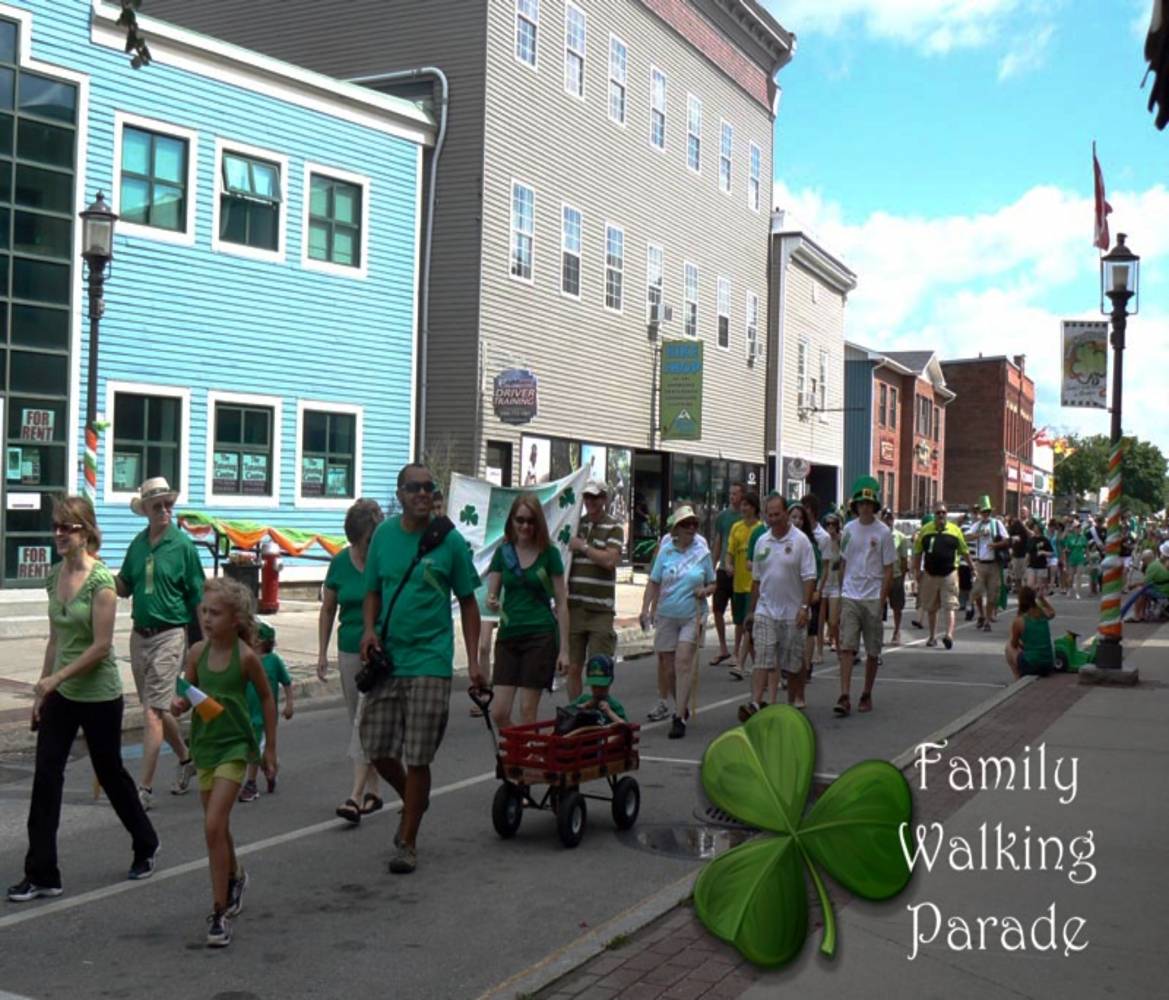 Thursday, July 18th 2019
•New Brunswick Senior Baseball League 7:30pm. Chatham Ironmen vs. Moncton
•Canada's Irish Festival and Miramichi Boat Tours present An Evening of Irish Music onboard the Max Aitken with Gerry Roberts
6-8pm— $30 (limited seating)
8-10pm—$30 (limited seating)
Friday, July 19th 2019
• Free Entertainment on Waterford Green 12pm-5pm
12:00—Bob MacCallum & Jimmy Lawlor
1:00—Gerry Roberts
2:00—Frantically Atlantic
3:00—Melanie Ross Breen
4:00—Jason Martell
• Official Opening Ceremony on Waterford Green 6pm
• Friday Evening Pub on Waterford Green 8pm – 1am ($10)
The Town Pants 9pm – 10:30pm
Three Finger Shot 11pm – 1am
Saturday, July 20th 2019
•Breakfast at St. Michael's Basilica 7am
•Family Walking Parade 10:30am (James M. Hill to Waterford Green)
•Free Entertainment on Waterford Green 11:30am – 5pm
11:30—Bob MacCallum & Jimmy Lawlor
12:30—Nelson Doyle Dancers
1:15—Sons of the River
2:15—Frantically Atlantic
3:15—Gerry Roberts
4:15—Melanie Ross Breen
•Irish Play—"The Last Irish Wake" by Vagabond Theatre, a Bathurst troupe that presents short one-act dramatic readings of cultural and historic interest. 1pm & 3pm—Saltwater Sounds
•Irish Concert—Evans and Doherty, 7pm at the Vogue Theatre—$20
•Saturday Evening Pub on Waterford Green 8pm – 1am ($15)
Three Finger Shot 9pm – 10:30pm
The Town Pants 11pm – 1am
•Water Taxi onboard the Max Aitken 2:30am (Leaving the Rodd)
One way ride to Ritchie Wharf
$15 (limited seating)
Sunday, July 21st 2019
•Mass at St. Michael's Basilica 10:30am
•Family Fun Day at Middle Island Irish Historical Park 12pm
•Camp Sheldrake's The Great Duck Race on Waterford Green 2pm-4pm
Performers
The Town Pants
The Town Pants are our Saturday evening headliners on July 20th. They are taking the stage at 11pm and are ready to make this year's Irish Festival one to remember! (They will also be performing during our Friday evening pub at 9pm)
They are from Vancouver, British Colombia and band members include Duane Keogh, Dave Keogh, Johanna Sӧ and Jeff Tripoli. Don't skip out on the best night of the year! Purchase your Saturday evening pub tickets before they sell out!
Three Finger Shot
Three Finger Shot is a fantastic band from Calgary, Alberta. Tony Ronalds, lead vocalist, is originally from Cape Breton and Trevor Bowering, on rhythym guitar, is originally from Kilbride Newfoundland. They wowed us last year and they are coming back to Canada's Irish Festival on the Miramichi 2019! Purchase your Friday and/or Saturday pub tickets and come enjoy Three Finger Shot, performing on Friday, July 19th at 11pm and Saturday, July 20th at 9pm.
Evans and Doherty
Kevin Evans and Brian Doherty have been a band for over thirty years and have been involved in Canada's Irish Festival for a long time running. Join them at the Vogue Theatre on Saturday, July 20th at 7pm! Tickets are 20$
Gerry Roberts
Gerry Roberts is a talented musician and singer from Belfast, Ireland. He plays guitar, flute, whistle, bass and the bohran. He will be performing on our TWO River Cruises on board the Max Aitken on Thursday, July 18th at 6pm AND 8pm, as well as during our free entertainment throughout Canada's Irish Festival weekend. River Cruise tickets are only $30. Come enjoy a wonderful ride on the Miramichi River!
Nelson Doyle Dancers
Nelson Doyle Dancers have been a part of Canada's Irish Festival on the Miramichi for as long as we can remember! They give us amazing performances, year after year. They will be performing at our Official Opening Ceremonies on Friday evening as well during our free entertainment on Saturday afternoon.
Melanie Ross Breen
Melanie will be joining us again at Canada's Irish Festival. Come and enjoy her performances Friday and Saturday afternoon during our FREE entertainment!
Frantically Atlantic
Frantically Atlantic will be taking the stage Irish Festival weekend. Join them on the Green during our free entertainment!
Sons of the River
This local musical group has been entertaining for many years, first at kitchen parties, and later as a dance band. These four friends met and started playing together while teaching at JMH. Their wide variety of music includes a full repertoire of Irish traditional music. They include Clarence Comeau, Charlie Stymiest, Wally Jimmo and, Vernon Shea. Come enjoy their performance during our free entertainment on the Green!
Bob MacCallum and Jimmy Lawlor
Bob McCallum and Jimmy Lawlor are two of our favourites. They have done it all on many stages in Miramichi and always deliver the goods. Two of Miramichi's finest musical ambassadors will perform on our main stage on Waterford Green both Friday and Saturday afternoon.
Events in Partnership with Canada's Irish Festival on the Miramichi
•Irish Dance Workshops with Nelson Doyle Dancers (Rodd Miramichi)
•Hospice Miramichi Butterfly Release
•James M. Hill Reunions
•Visit Middle Island Irish Historical Park
•Visit Miramichi History Museum
•Visit Beaubears Island Interpretive Center
•Visit St. Michael's Museum
Be sure to visit: http://canadasirishfest.com/
"View" and "Like" on Facebook at: https://www.facebook.com/CanadasIrishFestival/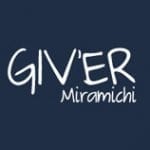 Giv'er Miramichi is about "What's up, what's new, what's happening". We are focused on building people up, supporting one another and celebrating our successes.