Upcoming Events at the Wilson's Point Historical Site
The following Giv'er Miramichi Blog features upcoming events at the Wilson's Point Historical Site! Be sure not to miss!
August 24th: Old Fashion Family Picnic
Wilson's Point Historic Site is proud to be hosting the Miramichi Scottish Festival Old Fashion Family Picnic from 1-3pm. Come out to where it all began and enjoy music, games and a BBQ! The Miramichi Art Corp and Quilt Show will begin at 11am.
Wilson's Point was popular for picnics back in the day and will return to days of old as the Miramichi Scottish Festival holds it Family Picnic on site. Pack your lunch, your picnic blanket and the kin folk and come out to the Point to celebrate your Scottish Heritage in fine fashion.
There will be old fashion kids games with prizes and bouncy castles and balloon animals for the wee folk and the Miramichi Art Corp will be on the grounds and along the trails painting some of the sights and welcome you to drop by and watch them at work and we are working on having some local quilts on display inside the little church.
Frantically Atlantic ( Don Rigley and Michelle Daigle be on hand as traveling troubadours playing some lively tunes and stirring up some dancing and for those who aren't in the mind frame to pack a lunch, there will be a BBQ on site $1 hotdogs and $2 hamburgers, pop/water and we'll have cotton candy for sale too!
Miramichi Art Corp and Quilt Show will begin at 11am. Music, Games and BBQ will begin at at 1pm.
Come join us for a fantastic family event!
Davidson Makes a Point
September 1st, 2 to 4 pm at the Wilson's Point Historic Site
Come walk with William Davidson as he captures your attention with his tales tall and true beginning with his arrival on the river in 1765 at the age of 25 until his death 25 years later. You will be amazed at his failures and successes. Davidson will lead you on an impromptu tour of his beloved Point, beginning at 2 pm, when you arrive the tours will start and run until 4 pm. Admission is Free.
Courage in the Storm: A Tale of William Davidson
September 22nd from 2 to 4:30 pm at the Wilson's Point Historic Site
Join us as Playwright Shawn McCarthy and the his troop of Players bring William Davidson to life where it all began. The tales picks up as Davidson returns to the river from seeking refuge in Fredericton and has to rebuild his dynasty and follows along to his tragic death at age 50. The story is richly filled with history and the tragedies and triumphs of the Miramichi's Founding Father.
Refreshments will be served at intermission, be prepared to follow the characters outside for the finale at Davidson's resting place. Free Will Offering will go to Beaubear's Island Summer Student Fund
Photos below are Click to Enlarge.
Find these Events on Facebook at:
https://www.facebook.com/events/845827179123584/
https://www.facebook.com/events/451050082361853/
https://www.facebook.com/events/432525527326336/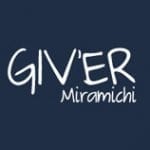 Giv'er Miramichi is about "What's up, what's new, what's happening". We are focused on building people up, supporting one another and celebrating our successes.