Celebrating Saint Marguerite Bourgeoys' 400th Birthday and 150 Years of the Congrégation de Notre-Dame Miramichi
There will be a GRAND CELEBRATION for all five churches of Saint Marguerite Bourgeoys Parish to celebrate the 400th Birthday of Saint Marguerite Bourgeoys and the 150th Anniversary of the arrival of the founding Sisters (Congregation of Notre Dame) in Miramichi on Sunday, October 13th, 2019 at 11 a.m. at Saint Mary's Roman Catholic Church, 360 Newcastle Boulevard, Miramichi West – Newcastle.
This is a special Mass for all.
Following the special mass, a reception will follow in the Saint Mary's Roman Catholic Church Hall, 360 Newcastle Boulevard, Miramichi West – Newcastle, New Brunswick.
This will be the only Mass for all of our worship sites that weekend.
On Saturday, October 12th, 2019, at Carrefour Communautaire Beausoleil, 300 Beaverbrook Road, there will be a Art Show and Reception with Wine and Cheese at 5:30 pm, with a Concert of Cultures at at 7:30 pm.
The art show will feature art work by students of Saint Mary's under the direction of the late Mother Saint Mary Ovide.
The concert will feature:
Jacqueline "Jackie" Irving Allain
Saint Mary's Roman Catholic Church Folk Choir
Saint Samuel's Roman Catholic Church Choir
Tickets are $10. each and on sale at:
Brookdale Flower Shop, 488 King George Highway, Miramichi, New Brunswick (1-506-622-3424)
Saint Mary's Roman Catholic Church Parish Office, 360 Newcastle Boulevard, Miramichi, New Brunswick (1-506-622-5720)
At the door, Carrefour Communtaire Beausoleil, 300 Beaverbrook Road, Miramichi, New Brunswick
Or call Susan Butler at 1-506-622-1780
All members of Saint Marguerite Bourgeoys Parish Choirs are invited to come together for the celebration Mass on Saturday, October 13th, 2019, at 11 am.
There will be two practices on Wednesday, October 2nd, 2019 and Wednesday, October 9th, 2019, at 3 pm at Saint Mary's Roman Catholic Church, 360 Newcastle Boulevard.
If participating it is imperative that you attend these practices as your voices are most welcome.
For more information, call Mary Butler at 1-506-622-3711.
Saint Marguerite Bourgeoys is also the name of the new parish unit name among the following Roman Catholic Church Parishes in the Roman Catholic Church Diocese of Saint John, Saint John, Saint John Parish, Saint John County, New Brunswick Canada:
Saint Joachim's Roman Catholic Church, Eel Ground – Natoaganeg 1st Nation, New Brunswick
Saint Mary's Roman Catholic Church, Newcastle – Miramichi West, New Brunswick
Saint Samuel's Roman Catholic Church, Douglastown – Miramichi, New Brunswick
Saint Peter and Paul Roman Catholic Church, Bartibog Bridge, New Brunswick
Saint Ann Roman Catholic Church, Burnt Church – Esgenoôpetitj 1st Nation, New Brunswick
It also includes the former Roman Catholic Church parishes of:
All Saints Roman Catholic Church, Millbank – Miramichi, New Brunswick
Holy Family Roman Catholic Church, Barryville, New Brunswick
Masses in Saint Marguerite Bourgeoys Parish are celebrated and officiated by Reverend Father Antonio Reyes and Reverend Father Rodrigo Tabilona.
Be sure to "visit" Saint Marguerite Bourgeoys Parish website at: https://www.stmbparish.ca
Join the St. Mary's Schools, Newcastle, N.B. Facebook group at: https://www.facebook.com/groups/81966487775/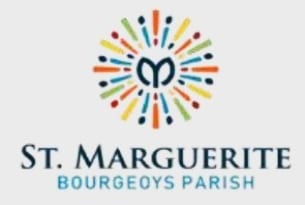 History of Saint Marguerite Bourgeoys and the Congregation of Notre Dame on the Miramichi
Saint Marguerite Bourgeoys was the foundress of the Congrégation de / of Notre Dame.
She was born on April 17, 1620 in Troyes, Champagne, Kingdom of France, and died on January 12, 1700 in Fort Ville-Marie, New France, French Colonial Empire (now known today as Montréal, Québec, Canada) There she developed the convent and educated young girls, the poor, and children of First Nations until shortly before her death at the turn of the 18th century.
She is also significant for developing one of the first uncloistered religious communities in the Roman Catholic Church. She was declared "venerable" by Pope Pius IX in 1878. She was beautified in 1950 by Pope Pius XII. She was canonized in 1982 and declared a saint by the Roman Catholic Church by Pope Saint John Paul II.
From 1869 to 2014 / 2015, the Congrégation de / of Notre Dame held a significance in the Miramichi Region.
The mission in Newcastle, which became The City of Miramichi in 1995, began on October 29, 1869 at the request of the Most Reverend James Rogers, Bishop of the Chatham Diocese. The journey to Newcastle was long. Sister Saint-Stanislas, Superior (Odile Montpetit named Potvin) and Sisters Sainte-Éléonore (Marie-Julie Kemner named Laflamme) and Sainte-Béatrix (Mary Catherine Purcell) travelled from Montréal to Québec City to board the Steamboat that would take them to their new home, a small white house on the hill which had been built as the presbytery next to the church.
A Roman Catholic way of life was still not well established but the mostly Irish parishioners in Newcastle were determined to live their faith.On the first day of school twenty-five students arrived at Saint Mary, situated in a small building on the corner of Campbell and Hanover Streets. School concerts and pageants delighted the parents and demonstrated the teaching abilities of the teachers and the talents of their students.
In 1873, the Sisters left the house on the hill because it had become too small. Moreover, the Intercolonial Railway was being built on the convent's land.
The Sisters moved into Hobart House, one of the city's finest houses. This larger residence was better suited to the five Sisters who, from 1875, taught over one-hundred students. In addition to providing general instruction, they also taught piano, singing, and several types of decorative arts. In 1895, the Sisters took possession of their new convent which was located on the corner of King George Highway and Prince William Street (now Newcastle Boulevard) and contained the boarding school and High School. This beautiful building, built according to the plans of two Sisters and thanks to Bishop Rogers, included six classrooms, two large dormitories, a chapel, a music room, a reception hall as well as a dining hall and every other commodity. This architectural success, a source of pride for the Sisters, was completely destroyed by fire on the night of February 26, 1924. This, however, did not discourage the Sisters who, one month before the fire, had opened a primary school, Saint Mary Parish Elementary School, also affiliated with the convent. The High School students were transferred to this primary school.
Some time later, the parish offered them Stables House (Villa Teresita), on King George Highway, where they organized the boarding school and their residence. A business course was also begun at the end of the 1920s.
The 60th anniversary of the convent's foundation was celebrated on August 20, 1930. In the summer of 1931, construction work began under the supervision of J.S. Roy of Moncton. Opened in September 1932, the new building remained affiliated to Stables House and contained the High School and Sisters' residence. At that time there were eleven Sisters in Newcastle, twenty-five registered students from Grade 9 to Grade 11 and twelve students in business studies. Women's associations, such as, the Canadian Women's League, the Alumni Association and the Congregation of the Children of Mary were very active in the parish and within the school of the Congrégation de / of Notre-Dame.
They offered scholarships of merit to the students who excelled. On June 12, 1936, examiners from Québec's Music Academy evaluated four Newcastle students, who completed the examination successfully. The 1937 school year was postponed until mid-October due to an outbreak of infantile paralysis. In 1939, registrations numbered thirty boarders and three-hundred day students. Canada's entrance in the war had a great impact. The young men from Newcastle and its outskirts enrolled in the war effort while the young women began studying nursing in order to travel to Europe to help the troops. Many concerts and recitals were organized at the school for various celebrations.
In 1953, the Sisters established Saint Joseph School and, in 1956, Nelson Elementary School in South Nelson. Three years later, Saint Mary Elementary School became a public school.
The Sisters continued to teach in Nelson Elementary School, Saint Joseph School (a school of the Newcastle School System) as well as in Harkins and Miramichi Valley High School. 1967 marked Saint Mary High School's last graduation. The following year the building was transformed into a Sisters residence which included offices, conference rooms and class rooms for religious studies. Saint Mary's centennial was celebrated in October 1969. In 1970, Stables House was demolished. In 1977, the Sisters began consultations concerning Saint Mary's Renewal Center, which was begun in 1978 and was located on the top floor of the convent.
It had a spiritual orientation and offered retreats to parishioners and students. In 1991, the sisters sold their residence on King George Highway, and moved to a residence – house at Williston Avenue (now Beaumont Avenue), and remained until 2014 / 2015. In 2015, the former residence / convent on King George Highway was demolished.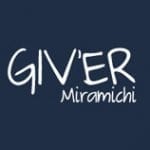 Giv'er Miramichi is about "What's up, what's new, what's happening". We are focused on building people up, supporting one another and celebrating our successes.