Making an Impact on Children's Lives in Miramichi
Big Brothers Big Sisters / Boys & Girls Club is committed to the healthy development of all children. We provide a variety of mentoring and after school programs to meet the needs of our community's children and youth so they have the tools and supports they need to be successful in school and in life, and reach their full potential!
Our In School Mentoring Program is a great way to get involved with a child. Volunteer Mentors (Bigs) share time with a child (Little) in their school during the school day. Mentors meet with the student following the 20-20-20 rule: 20 minutes of catching up with each other, 20 minutes of school work and 20 minutes of free time (doing arts / crafts, shooting hoops or playing board games).
Teen Mentoring is a In School Mentoring for high school students. They get to volunteer during the school day and go to an Elementary school close by. The focus is on friendship, literacy and homework help. This program runs at MVHS, JMH, Blackville and NSER.
Group Mentoring Programs– Go Girls, Game On, Fun Friends and Kids 'n Kops give kids and youth the opportunity to learn new life skills in small group settings that boost confidence!
SNAP – Stop Now and Plan is a program that teaches kids how to make better choices "in the moment". This 13-week program is delivered in grade 3 and 4 classrooms in local schools. Over 400 kids received the SNAP program in the last school year. This is a licensed program of the Child Development Institute.
Kids can start their day off right with our Breakfast Program. We provide the financial grant to each school to cover the costs of their Breakfast program. We know that children and youth learn better on a full stomach, so that's why we are proud to sponsor the Breakfast Program at 23 schools.
The first day of school can be fun but also a little worrisome. School Supplies and Back Packs are necessary for school, but also expensive. We help 150 kids and families feel good about the first day of school by providing Back Packs and Basic School Supplies for those families that need the extra help.
Everyone LOVES to Swim, so we provide Swim Passes to 230 kids so they can go to one of the Outdoor Pools every day throughout the summer.
During July and August, over 350 kids and teens attend Summer Camps where they can see old friends and make new friends, try new activities and gain self-confidence! Our Summer Staff are High Five trained and guarantee a fun-filled summer!
If Kids can't get to camp – we bring Camp to them! ZigZag (our mobile pop up camp) travels to different neighbourhoods on the river where kids can play water games, tag, do science experiments and make slime! Fun. Free. Flexible. Boys & Girls Club – bringing summer camp to you!
We offer Babysitter's Training 5 times a year for those youth over 12 years of age, so they can babysit with confidence!
Our Scholarship Program recognizes and rewards students at 5 local High Schools.
Big Brothers Big Sisters / Boys & Girls Club
A GREAT Place to Be!
Visit us at www.BGCMiramichi.com
This article was first featured in the 2019 Early Fall Issue of the Giv'er Miramichi Magazine!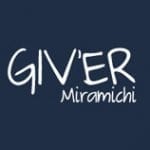 Giv'er Miramichi is about "What's up, what's new, what's happening". We are focused on building people up, supporting one another and celebrating our successes.