Highland Society Donates a Special Tricycle
Due to mobility and balance problems, Xavier Doiron cannot do a lot of things that other 11-year-old children take for granted.
He has been attending the Stan Cassidy Centre in Fredericton for special physiotherapy sessions and they recommend a special tricycle which would hold his feet straight while he peddled. Since there was no funding available for such a bike through medical insurance, his case worker contacted The Highland Society of NB at Miramichi and asked if they could help.
The Highland Society agreed to purchase this tricycle for Xavier and it was delivered to him a couple of weeks ago at The Stan Cassidy Centre.
He now has the bike at home in Lavillette and when we visited him on Sunday, he was so proudly driving it around the yard that we had a hard time to get him stopped for a picture. – Bill Donald
This article was first featured in the 2019 Christmas Issue of Giv'er Miramichi Magazine.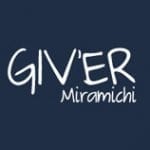 Giv'er Miramichi is about "What's up, what's new, what's happening". We are focused on building people up, supporting one another and celebrating our successes.