Staying Secure On The River: The Story of Shadcomm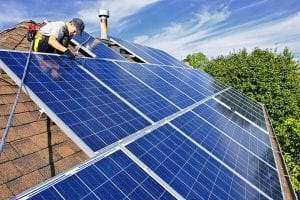 In 1996, following the shutdown at the local paper mill, Don Shaddick set out to create Shadcomm Ltd. and had little idea where this new endeavor would lead him.
Don's initial venture with his newly formed company began with offering security cameras and alarm systems. He soon discovered an additional demand and began to offer SCADA systems, computer programs that gather and analyze data in real time, greatly meeting the security needs of both business and residential communities.
In 2005, he expanded into the water business and created ADR Water Ltd., to meet the needs of the community. His market quickly expanded and was soon offering solutions throughout New Brunswick helping homes, businesses, and communities with their water treatment needs.
As dissimilar a water treatment company is to a security company, both enterprises were forged with the same ideal, vision, and goal; to offer solutions to problems. Both companies continue to grow and evolve in helping Miramichi and surrounding communities. One example is the recent completion of water treatment system in St. Margaret's NB, where a 65 year old failing water system was replaced and now provides clean drinking water to 80 homes.
Shadcomm has also emerged as an innovate industry leader in CSA approved panel manufacturing, control system integration and wireless networking.
The ShadComm team has designed custom solar systems for clients who require data acquisition in remote areas off the grid. They design custom solar systems, from simple to complex, to provide solutions to meet customers diverse needs.
Don Shaddick has definitely made a mark here in the Miramichi and surrounding communities and his entrepreneurial mindset continues to innovate and collaborate with exciting new technologies for the people of New Brunswick and beyond.
This article was first featured in the 2019 Christmas Issue of Giv'er Miramichi Magazine.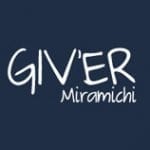 Giv'er Miramichi is about "What's up, what's new, what's happening". We are focused on building people up, supporting one another and celebrating our successes.