Miramichi Winter Classic Coming to the Nordin Rink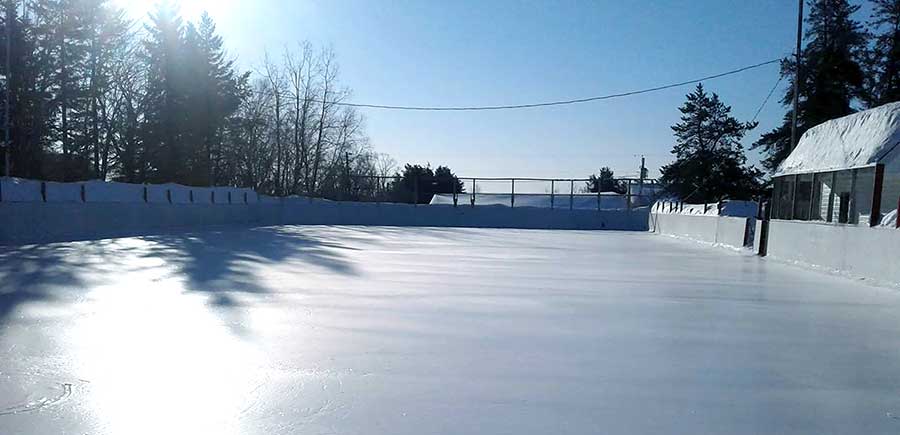 February 15 – Miramichi Winter Classic
Champions Hockey Academy, founded by Dax MacLean and Stacy Smallman, are hosting the Miramichi Winter Classic at the Nordin Rink!
This will be an outdoor old school shinny hockey tournament for teams of 6 in 3 divisions; IP, Novice, and Atom levels. We invite all registered players and community members to attend the opening ceremonies beginning at 11:45am. There will be games starting at 12 pm, a family skate at 4:30 pm, BBQ from 3-6 pm, and our final championship games starting at 6:30 pm under the lights! There will be 50/50 draws, a family photo booth, and Nordin Outdoor Rink swag available for purchase during the day. All proceeds of the event will be going back to the Nordin Outdoor Rink. Visit the FB event page for more info: www.facebook.com/events/1056785071338501/
How the Nordin Rink Came Back to Life
In 2017, Jon Saunders and a group of fellow community members, revitalized the Nordin Outdoor Rink. A place for kids, young and old, to enjoy a skate, practice, or play some shinny.
"I've noticed many friends that spend 100's of hours, essentially building a rink for one kid to use, myself included. This doesn't make sense to me. But what does make sense is pooling time, resources and effort to build one rink that the entire community can benefit from. Many kids don't have the privilege of being able to play minor hockey, due to cost etc. There is a privately owned rink in Nordin. It used to be great and with some TLC, we are hoping to bring it back to life and make it great again!", said Jon Saunders.
They started clearing trees and brush and then went to work replacing plywood and making the structure sound again. In November 2017, with the help of friends and volunteers, and the overwhelming support of the community, the rink had ice!
The community sends thanks to the lead hands for 2017 Jon Saunders, Josh Matchett, Earl 'the Squirrel' Saunders, Jeff Morris and Paul Comeau for their tireless efforts and help in getting things back into production.
Also, a very special thanks to this long list of folks and business who made donations and/or contributions of services and materials, no matter how big or small to get this project going: Kingston's Petro Canada, Miramichi Off-Road ATV Club, Ron's Appliances, MacCallum's Building Supplies, Fornebu Lumber, Deals 4 U, Brian Bowes, Sportcheck, Dawson's Painting and Drywall, Jett Black Driveway and Parking Lot Maintenance, Barb McFarlane, Miramichi Cardinals, Sandy MacGregor, Pita Pit, Greg McLaughlin, Towne Ford, Daryl Matthews, Monica Lockerbie, Trout Brook Fly Shop, Kinsmen Club, Peak Performance, Chatham Rotary Club, Lounsbury Automotive Ltd., Roman Matchett, City of Miramichi, Ryan Flynn, NBCC Miramichi.
The rink is open 9am to 9pm daily, weather permitting. Check Facebook for updates during inclement weather. www.facebook.com/NordinOutdoorRink Located at 24 Nordin Lane, Miramichi.
Find the following events on Facebook: https://www.facebook.com/events/1056785071338501/ – Miramichi Winter Classic https://www.facebook.com/events/595384314575228/ – Family Skate
This article was first featured in the 2020 Winter Issue of Giv'er Miramichi Magazine.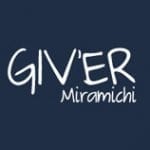 Giv'er Miramichi is about "What's up, what's new, what's happening". We are focused on building people up, supporting one another and celebrating our successes.