Tai Chi and Qi Gong – Staying Fit While Standing in Place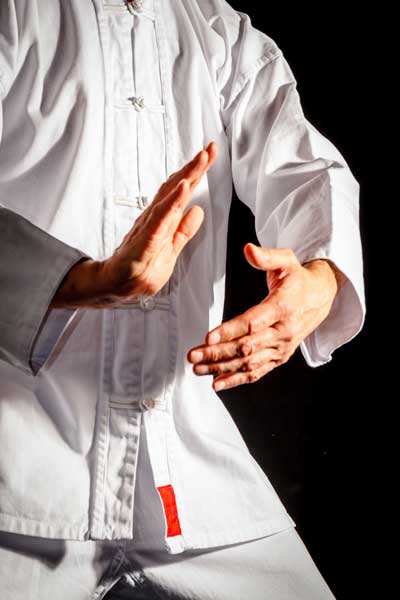 By Mary E. King
Tai Chi is a slow moving, breath-focused exercise or series of exercises exhibiting a number of postures and movements all oriented to enhancing relaxation, balance and physical function. As an internal and mindfulness practice, Tai Chi and Qi Gong also help the practitioner with focus, stress, anxiety and depression. Evidence is growing that this ancient art may boost the immune system and bring benefits to the heart, lungs, and kidneys.

Tai Chi is practiced both for its defence training and health benefits. As a martial art, it is practised for a variety of personal reasons, competitive wrestling in the form of push hands (tui shou), demonstration competitions, achieving greater longevity, and weapons training such as War Fan and Sword. As a result, a multitude of training forms exist, both traditional and modern.

Where to find Qi Gong and Tai Chi Training
In Miramichi, classes are offered at the Goldenhawk Recreation Center by instructor Dave Bucklow, ranging from beginner to advanced levels. Classes are 9:30 – 11 am as follows: Monday (Beginner), Tuesday (Advanced), Wednesday (Intermediate). There are also many training and information videos on YouTube to get you started.

Dave has been holding classes on the river for 30 years and has attracted a faithful membership over this time. Students come for different reasons but they all enjoy the healing and health benefits to their mind, body and spirit, and of course, the social aspect of the club.

Here is what a few of the students had to say about the classes.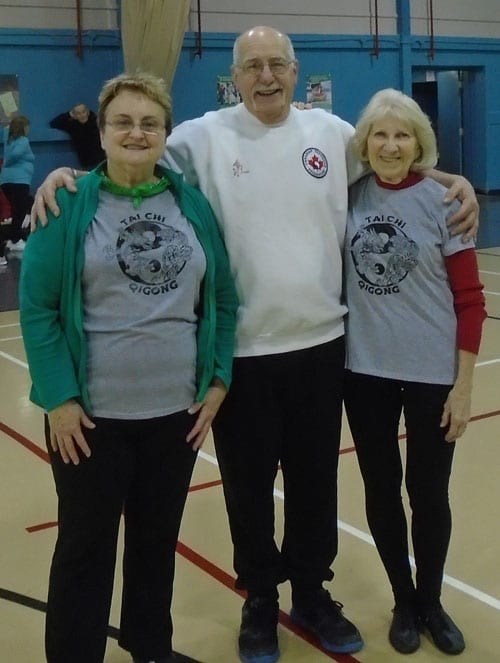 Jill Sharp – I am now in my ninth year of Tai Chi here on the Miramichi and still loving it. One of the many advantages of Tai Chi is that you are using every muscle in your body with graceful movements, as compared to walking which is a healthy exercise, but uses only the same muscles each time. All movements in Tai Chi are done within your own capabilities so there is not extra stress on your body. "Chi" is your life energy and after completing even a single class, you will find yourself more energized throughout the day!

Our instructor, Dave Bucklow, is an excellent teacher and very patient, and is more than willing to spend time explaining the benefits of each movement. In the summer months we meet outdoors at Ritchie Wharf, where we practise Tai Chi in a beautiful setting overlooking the scenic Miramichi River. It really is lovely and everyone enjoys it. Occasionally, after Tai Chi, we will all head over to the Goodie Shop for an enjoyable breakfast or lunch. The social aspect of our Tai Chi group is also very important, as we share lots of laughter and many informal chats; this has lead to many lasting friendships.
Mary E. King – I came to Qi Gong because I couldn't do yoga anymore. I was having mobility problems and I couldn't get up and down off the floor fast enough to take part in yoga class. I still wanted to do a discipline, not just take part in an activity class. In Qi Gong, we stand in a circle and we do each exercise four times. We try to do each exercise mindfully and think about the muscles that are stretching. We do each exercise gently, to about 70 per cent of our ability. Over time, as a person gets stronger, that 70 percent is more and more of your overall strength. We pay attention to our breathing, and we think about "chi", life energy, that is all around us. Yi precedes chi . . . mind precedes energy. We picture cleansing ourselves with positive energy, like taking a shower, but a shower with golden, healing energy, not water. Of course, participants still have to take showers with water too – after class!

After Qi Gong our class takes a break and then we set up for Tai Chi. This is a different formation on the floor. There are many facets to Tai Chi in our club: the short form has 48 moves, the long form has 108 moves, and then there are different moves for the fan and the sword. I guess it is the kind of discipline that you can spend a long time learning if you want to. You have to memorize the moves; there is a pattern to it, but not an obvious pattern, and the moves are repeated. Breathing, balance and coordination, all come together in a kind of beautiful choreographed dance. I am to the point now where the move feels natural, but I am not at mastery level yet! I look forward to each class.
Keray Harris – I am a recently retired labourer – construction worker. As such, I had several decades of work in the industrial sector, and over time I have amassed various aches and pains, not to mention allergies and injuries, and above all, the aging process. What Tai Chi and Qi Gong bring to me is a wealth of benefits, such as becoming aware of stress responses, a focus on the ACE process (Anticipation, Control/Communication and Elimination), a process whereby "chi" or life energy is moved or dispensed. The art I practise has allowed me to control and eliminate certain ailments and psychosomatic illnesses from my body. Pain lets you know you are still alive, but Tai Chi to me has allowed me to work around that pain so that I don't have to be constantly seeing medical practitioners. Chi in Tai Chi means life energy, and the Chinese originators of it include it as one of the 4 points of Traditional Chinese medicine (TCM) …seeing life energy flowing through every aspect of our being, through meridian networks or energy pathways. Stress loads up and diminishes the health of the individual when blockages occur. My goal in the daily practice of Tai Chi and Qi Gong is to establish a smooth, easy flow of life energy. Tai Chi makes me feel good.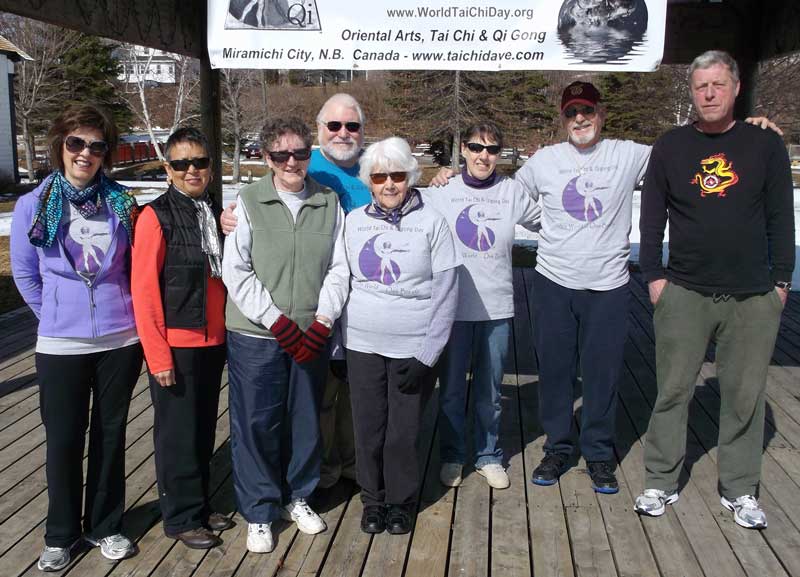 World Tai Chi & Qi Gong Day
Usually held the last Saturday in April, this year it will be on May 30th. Groups all across the world host public teach-ins and demonstrations, creating a worldwide wave of Qi and health education.
Each year on this day, at 10am, Dave Bucklow and his students offer a free Tai Chi & Qi Gong demonstration and participation outside at Ritchie Wharf Park in Miramichi. Everyone is welcome to attend, observe, ask questions, and participate.
For updates on this event and more information on Tai Chi & Qi Gong, visit www.taichidave.ca and www.worldtaichiday.org.
New members are always welcome to attend the local classes. Contact Dave Bucklow at 506-622-7124 or .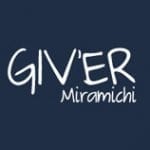 Giv'er Miramichi is about "What's up, what's new, what's happening". We are focused on building people up, supporting one another and celebrating our successes.