Miramichi Threads sent to Montreal.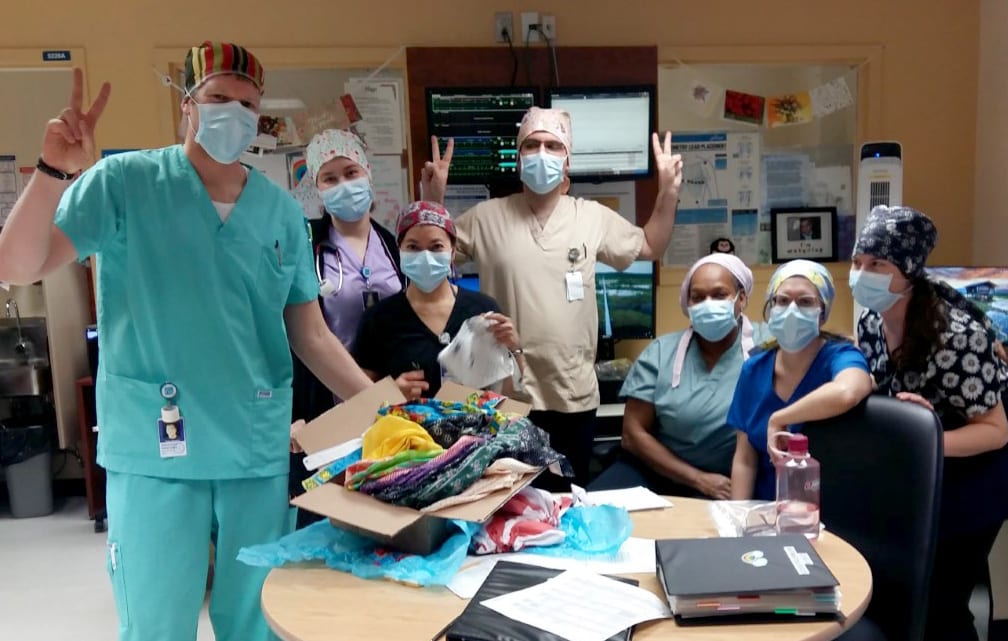 A group of Miramichi seamstresses have been making scrub caps and sending them to nurses in Montreal.
It started when Alexandros Halavrezos, a nurse at St. Mary's Hospital in Montreal who had been working many long shifts, reached out to his aunt Georgia Halavrezos asking if she could make him a few scrub caps. "Do you think you could sew together some scrub caps for me? Its a good way to cover my head during the pandemic. If you could make four or five, I would be able to have a good rotation for a week. If any of your friends would like to pitch in, there are many other nurses on the floor who would be interested. Someone's mother put together a box last week, but it's already empty," he wrote.
Georgia contacted her sewing friends, Lima Hallihan, Christel Pond, Carmel Fiander and Karen Hambrook, and of course they agreed to help. They gathered material, chose a pattern, and got to work! Since everyone was staying at home, Georgia coordinated the effort, going from house to house, leaving bags of material on doors when it was needed, and picking up bags of completed scrub caps.
To date they have shipped three packages to her nephew, with a total of 70 scrub caps.
Alexandros said receiving the colourful packages of scrub caps were a major morale boost during a trying time. A few of the ladies also wrote personal notes to the nurses. "The package was amazing, very well received with so many great patterns. My colleagues were very touched by the notes as well. THANK YOU from all of us putting in work over here!"
St.Mary's Hospital is an acute-care hospital with 271 adult beds located in the heart of Montreal, in the Côte-des-Neiges Notre-Dame-de-Grace borough. Alexandros works as a Registered Nurse in the Internal Medicine Unit.
The sewing group has also been making face masks for adults and children in the community and for Horizon Health Network to give to out-patients and visitors.  Lima herself has made and given away over 400 face masks since the pandemic began.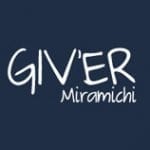 Giv'er Miramichi is about "What's up, what's new, what's happening". We are focused on building people up, supporting one another and celebrating our successes.