End Racism, End Hate Peace Convoy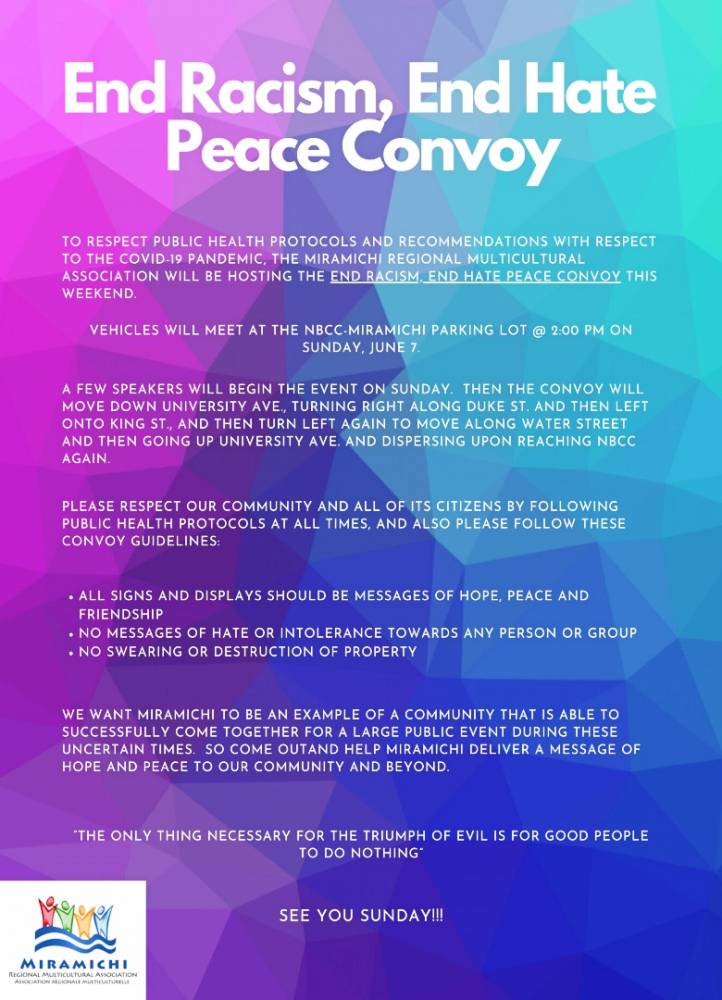 To respect public health protocols and recommendations with respect to the COVID-19 pandemic, the Miramichi Multicultural Association will be hosting the End Racism, End Hate Peace Convoy this weekend.
Vehicles will meet at the NBCC Miramichi Parking Lot at 2:00 pm on Sunday, June 7th, 2020.
A few speakers will begin the event on Sunday.
Then the convoy move down University Avenue , turning right along Duke Street and then left onto King Street and turn left again to move along Water Street and then going up University Avenue and dispersing upon reaching NBCC again.
Please respect our community and all of its citizens by following Public Health protocols at all times, and also please follow these convoy guidelines:
All Signs and Designs should be messages of hope, peace and friendship.
No messages of hate or intolerance towards any person or group.
No swearing or destruction of property.
We want Miramichi to be an example of a community that is able to successfully come together for a large public event during these uncertain times. So come outland, help Miramichi deliver a message of hope and peace to our community and beyond.
The only thing necessary for the triumph of evil is for good people to do nothing!
See you on Sunday!
Be sure to visit the Miramichi Multicultural Association on the web at: http://www.miramichimulticultural.com/ and view and like on Facebook at: https://www.facebook.com/Miramichi-Regional-Multicultural-Association-183596491653904/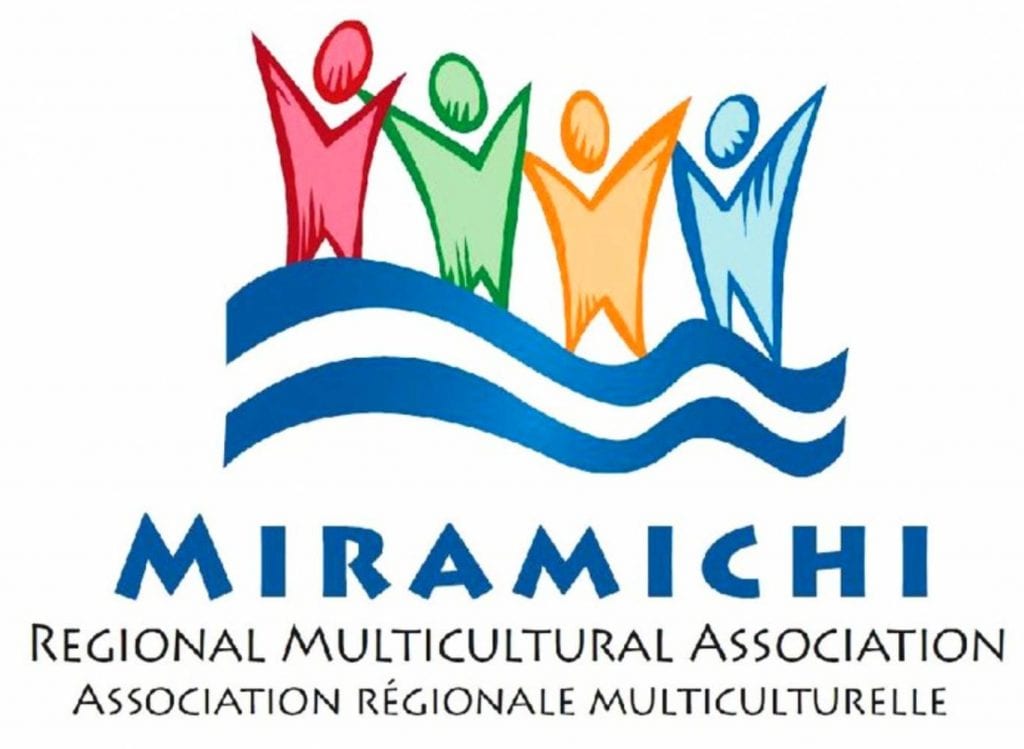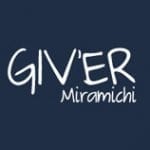 Giv'er Miramichi is about "What's up, what's new, what's happening". We are focused on building people up, supporting one another and celebrating our successes.