Summer Drive-In Concert Series at Néguac Parc Festival Park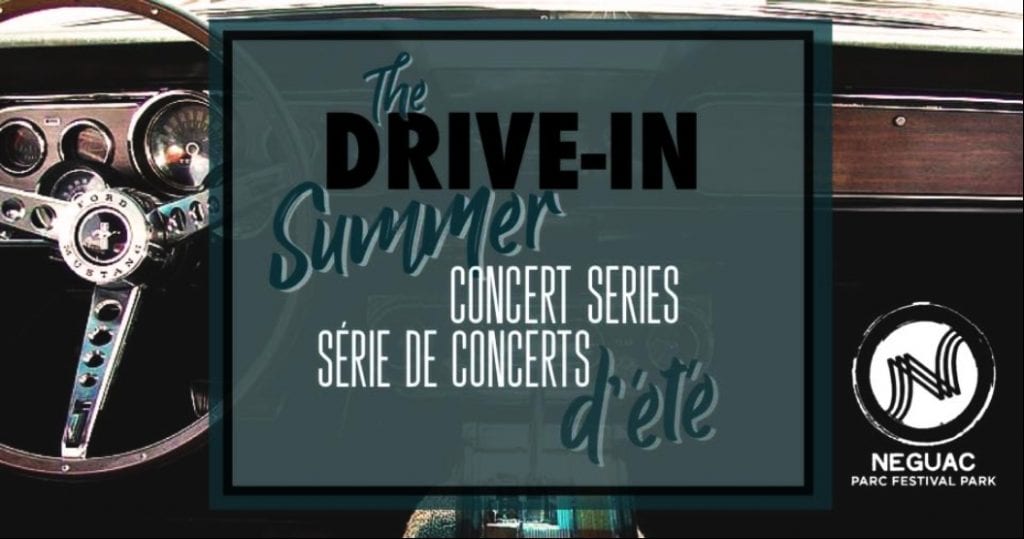 The Néguac Parc Festival Park in conjunction with the Down River Music Festival presents the Summer Drive-In Concert Series featuring the following every two weeks this summer from July 4th to September 26th, 2020:
Saturday, July 4th, 2020 – Raglan Road
Saturday, July 18th, 2020 – Ivan Daigle
Saturday, August 1st, 2020 – Short Sweet Ride
Saturday, August 15th, 2020 – REVEIL
Saturday, August 29th, 2020 – Scott and Gerald Delhunty
Saturday, September 12th, 2020 – Crossover
Saturday, September 26th, 2020 – Countryside Reunion
The gates open at 6:30 pm and are on a first come and first served basis!
Concerts start at 8:00 pm sharp!
Admission
$40 – Vehicle up to 4 persons
($10 per extra person in vehicle)
Gates open at 6:30 – First Come First Served
CASH ONLY: Please have exact dollar amount for entry etc.
Please Note:
This is a Drive-In style concert. Due to COVID19 and for the safety of all guests the following rules must be followed:
• Attendees must remain IN their vehicles
• No sitting on your vehicles
• No Lawn Chairs outside your vehicles
• No activity or dancing outside your vehicle
• No socializing in or around neighboring vehicles
• No Drugs
• No Pets or Animals
• Please respect your neighbors – No Excessive noise.
• If you require the use of the Restroom, your hands must be sanitized prior to entry of the restrooms and an attendant will tell you when it is your turn. Please remain 6 feet away from others in the line up for the restrooms. One person at a time
• If you choose to smoke inside your vehicle DO NOT throw your cigarette butts on the ground. This could be a fire hazard.
• Please obey regulations as set forth by the Ministry of Health
IF YOU HAVE A FEVER, HAVE BEEN IN CONTACT WITH SOMEONE THAT MAY HAVE THE VIRUS OR IF YOU HAVE TRAVELED OUTSIDE THE PROVINCE PLEASE STAY HOME
Remember Drink Responsibly
Please don't drink & drive.
Register your lot in advance for the concert.
If you would like to be guaranteed a particular spot at any of this Summers Drive-In Concerts, registration is Sunday, June 28 – 2pm to 6pm, at the Néguac Parc Festival Park
If it rains this Sunday, we will be able to accommodate 2 people at a time inside the main cabin. In an effort to practice social distancing, Please wait in your car if the pilon is in front of the door. Once the Pilon is moved, please come in.
This also will be happening on Wednesday, July 1st from 10am to 2pm.
Price is $10 for an Advance Lot fee.
Find Néguac Parc Festival Park on Facebook at: https://www.facebook.com/NeguacFestivalPark/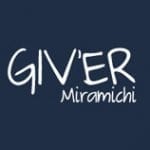 Giv'er Miramichi is about "What's up, what's new, what's happening". We are focused on building people up, supporting one another and celebrating our successes.