63rd – 2020 Miramichi Folksong Festival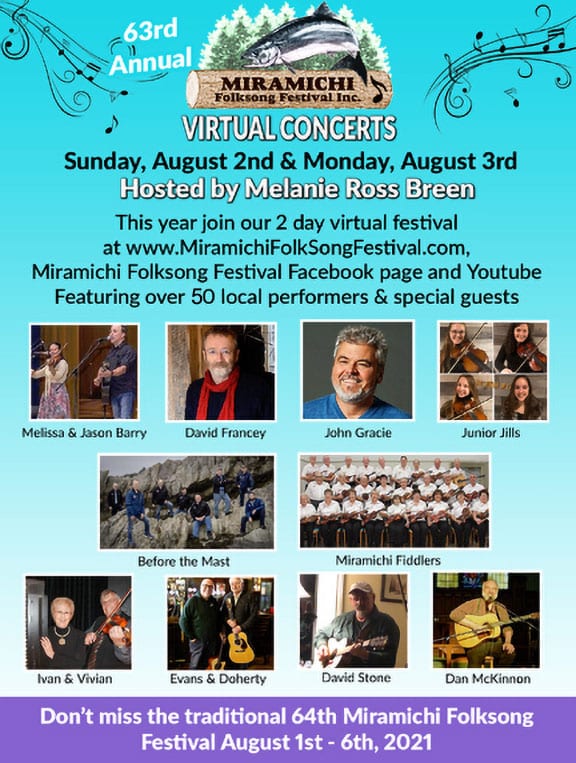 Dr. Manny's Legacy Lives On with the
63 rd Annual Miramichi 'Virtual' Folksong Festival
This year's festival will be hosted by Melanie Ross-Breen.
WHAT: A 2-day virtual folksong festival of Canada's longest running folksong festival.
WHEN: Sunday, August 2nd , & Monday, August 3rd , 2020
WHERE: Virtual via YouTube – Find links posted on www.miramichifolksongfestival.com, and Miramichi Folksong Festival Facebook page at 1pm on Sunday.
WHO: Featuring over 50 authentic, traditional, and contemporary musicians connected to the Miramichi Region of New Brunswick.
BACKGROUND: "If it wasn't for Lord Beaverbrook, there never would have been a Miramichi Folksong Festival", says Susan Butler, director of the festival. The Miramichi Folksong Festival is rooted in the tradition of ballads which told the stories of the times; often they narrated daily life, but they also included newsworthy events. Many of the authors and singers of these ballads worked as fisherman, or in the logging camps. In the late 1950s, Lord Beaverbrook sent Louise Manny, the town of Newcastle's first librarian, an expensive recording machine with the request that she go out into the community and record the songs of the day. Dr. Manny founded the Miramichi Folksong Festival, and created yet another opportunity to showcase many of the talented folks she had met on her recording ventures.
SPECIAL THANKS: Canadian Heritage and Presenting Sponsor Red Bike Way of Life – Life Coaching & Consulting.
Featuring over 50 local performers and special guests including:
Melissa and Jason Barry
David Francey
John Gracie
Junior Jills
Before the Mast
Miramichi Fiddlers
Ivan and Vivian Hicks
Evans and Doherty
David Stone
Dan McKinnon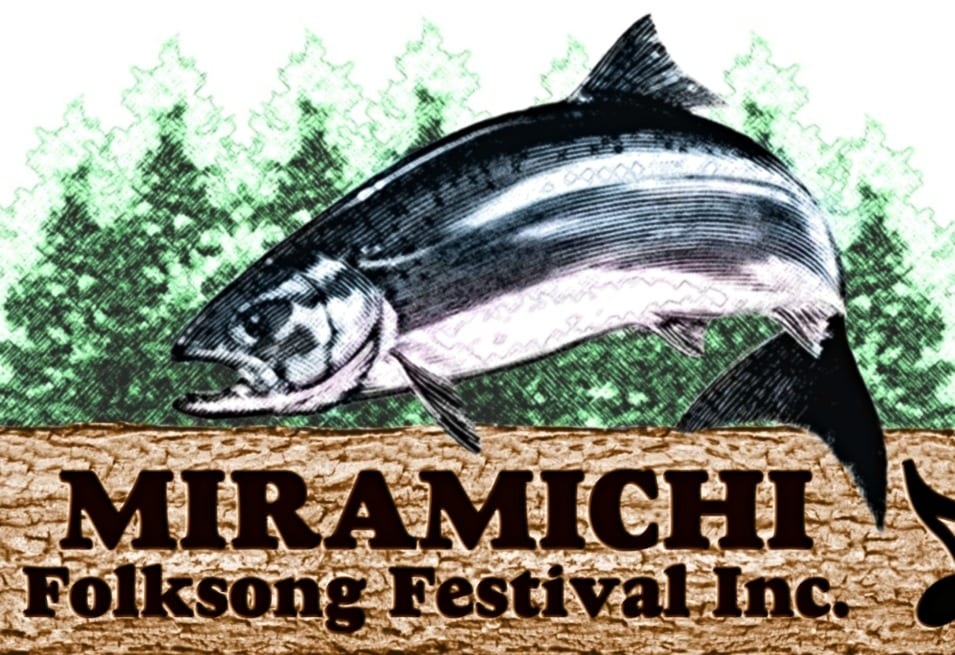 Don't forget and mark on your calendars the traditional Miramichi Folksong Festival will be back for it's 64th year in 2021 from August 1st to 6th, 2021.
Be sure to visit the Miramichi Folksong Festival's webpage at: http://www.miramichifolksongfestival.com/ and also "view" and "like" on Facebook at: https://www.facebook.com/MiramichiFolkSong/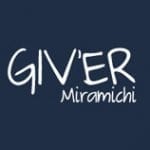 Giv'er Miramichi is about "What's up, what's new, what's happening". We are focused on building people up, supporting one another and celebrating our successes.