July 14th Miramichi Salmon Short Report Barriers and Gill Nets
Fishing Friends:
I promised an update on the latest Barrier counts as soon as available, and we got them today. Frankly after the numbers of fish reported running up the SW Miramichi, and the good fishing that has taken place, I thought the Dungarvon might well take a huge jump. It didn't, but it did move the needle significantly with 17 grilse, 12 small salmon – between 25 and 33 inches – and 8 large salmon arriving at the barrier last week. This brought the total for 2020 to 84 compared to 85 for last year, but last year the barrier got in a week earlier, and we missed those fish, so undoubtedly the 2020 run is ahead of last year. Grilse and small salmon are each up about 10%, but the number of large salmon is down. It is very common for the counts on the Dungarvon – a tributary of the Renous which is itself a tributary of the Main Southwest Miramichi – to be materially different than those occurring on the Main Southwest Miramichi.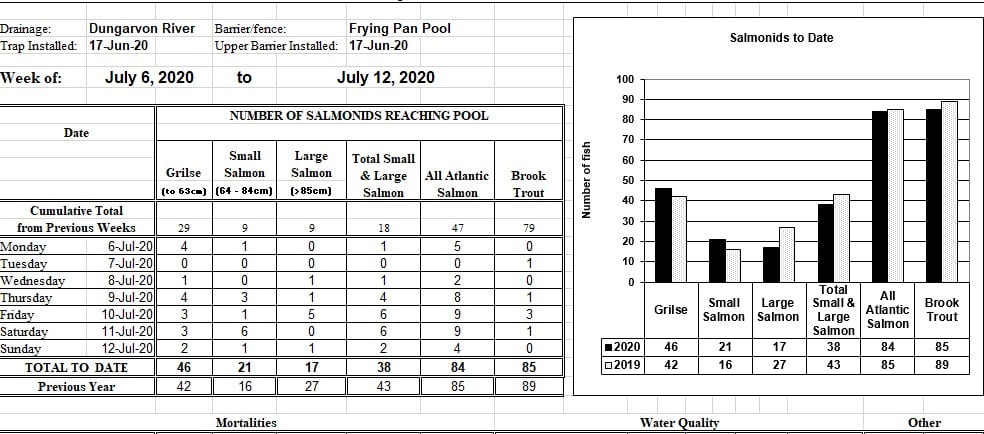 Over on the Northwest 10 grilse, 10 small salmon, and 4 large salmon made it to the barrier. While the gap has been narrowing a bit the NW is still up by more than 50% over 2019 YTD.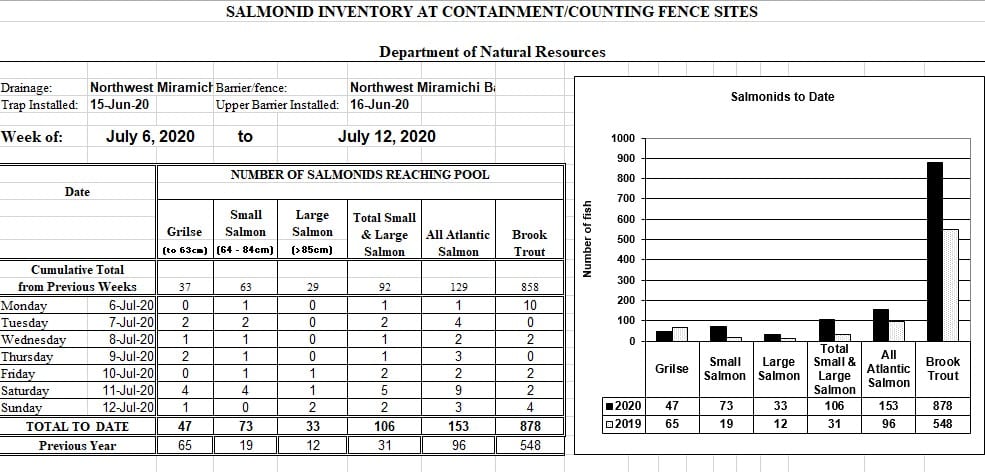 We still have a lot of season yet in front of us to see how things play out, but it appears that this year is definitely running well ahead of last season.
The biggest, and most distressing news out of the Miramichi valley over the weekend was the discovery of a 120 foot long gill net set in the SW Miramichi in Blackville. A local fisherman discovered the net and contacted DFO who removed the net and the three large salmon that were caught in it. They were all dead. The net was placed in the river at the end of a private road owned by Americans, who of course haven't been present. One of the consequences of the Covid closure is that these pools are not being fished, or at least not as much as normal, and it is possible to poach these waters with far less chance of being detected than in most years. We do understand, though, that DFO is stepping up its surveillance efforts on the Miramichi considerably this summer, so hopefully that will save some fish.
To report someone who is netting or otherwise poaching salmon, or to report a net that you find, here are the phone numbers:
New Brunswick
Toll-free telephone: 1-800-565-1633 (National number)
Telephone: 1-800-782-3058
So far this summer I've been fairly diligent about keeping up with reports on the fishing conditions including water heights and temperatures, and the current status of the fishing. Just go to Brad Burns Fishing.Com and select Salmon Report from the menu bar at the top of the page. Save it to your favorites and check it out from time to time.
Thanks for reading. Brad Burns
The post July 14th Miramichi Salmon Short Report Barriers and Gill Nets appeared first on Brad Burns Fishing.


Source: Brad Burns Fishing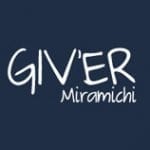 Giv'er Miramichi is about "What's up, what's new, what's happening". We are focused on building people up, supporting one another and celebrating our successes.