Beaubears Island Looking For New Members
The Friends of Beaubears Island will be holding their Annual General Meeting on November 19. After having served their latest two-year term, several of our Board members have decided, at that time, to step down, with our gratitude for years of service. In consequence, the Board of Directors is currently looking for new members to serve in the 2020-22 term.
Founded in 1999, the Friends of Beaubears Island Inc. has operated with the vision of preserving, promoting and interpreting the historical and cultural significance of two national historic sites: Boishebert National Historic Site of Canada and Beaubears Island Shipbuilding National Historic Site of Canada, J. Leonard O'Brien Memorial. Overall, the 12-member board meets monthly (1st Wednesday), Jan-Jun & Sept-Dec, to discuss the group's finances, operations and other associated matters. Committees meet as needed through the year. Each member joins the board for a 2-year term, but can re-offer after their term is completed. Four members form the Executive – President, Vice-President, Treasurer & Secretary – and meetings are attended by the Executive Director, who deals with day to day operations. At the present time, our recruitment priorities are focused on additional support for the Finance, Personnel, and Risk Management committees.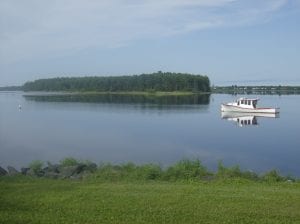 The Finance Committee is primarily responsible for providing financial oversight for the organization. Its mandate is to study and report on all matters relating to the management and operation of our fiscal assets. Committee members also conduct consultations with our external bookkeeper and accountant, prepare an annual budget for review by the Board, and monitor adherence to the budget on a monthly basis. In addition, the committee also sets long-term financial goals for the organization.
The Personnel Committee provides guidance, oversight and support to management, and meets regularly to draft and/or revise personnel policies for board approval, review job descriptions, establish salary structures, and annually review salaries and benefits. Members also participate in the recruitment process for our seasonal staff, and are involved in the hiring process, screening and interviewing applicants. The committee also acts as a grievance board for employee complaints.
The Risk Management Committee occupies itself with the forecasting and evaluation of material risks, together with the identification of procedures to avoid or minimize their impact. These tasks often necessitate working closely with our partner organizations. Alongside Parks Canada, the committee monitors and reports illegal fire activity on the Island, through the "Eyes on the Island" Program, as well as the reduction of hazards, through the Fuel Management program and annual Island clean-ups. Working closely with the City of Miramichi, the committee helps identify maintenance concerns with our Interpretive Centre. Committee members also work to promote staff and visitor safety throughout the operating season, through the institution, and regular review, of requisite policies and procedures.
Volunteer recruitment can pose a challenge, but volunteering can be a rewarding experience and a chance to assist the community in a lasting way. Moreover, it can provide opportunities to learn new skills, enjoy new experiences through participation in exciting projects, and meet new people. We are grateful for the time and consideration of any potential candidate who might offer their skills in furtherance of our goals. If you have any additional questions or would like more information about joining the Board of Directors, please contact 624-4485, or e-mail .
Posted by: Friends of Beaubears Island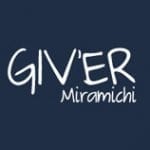 Giv'er Miramichi is about "What's up, what's new, what's happening". We are focused on building people up, supporting one another and celebrating our successes.