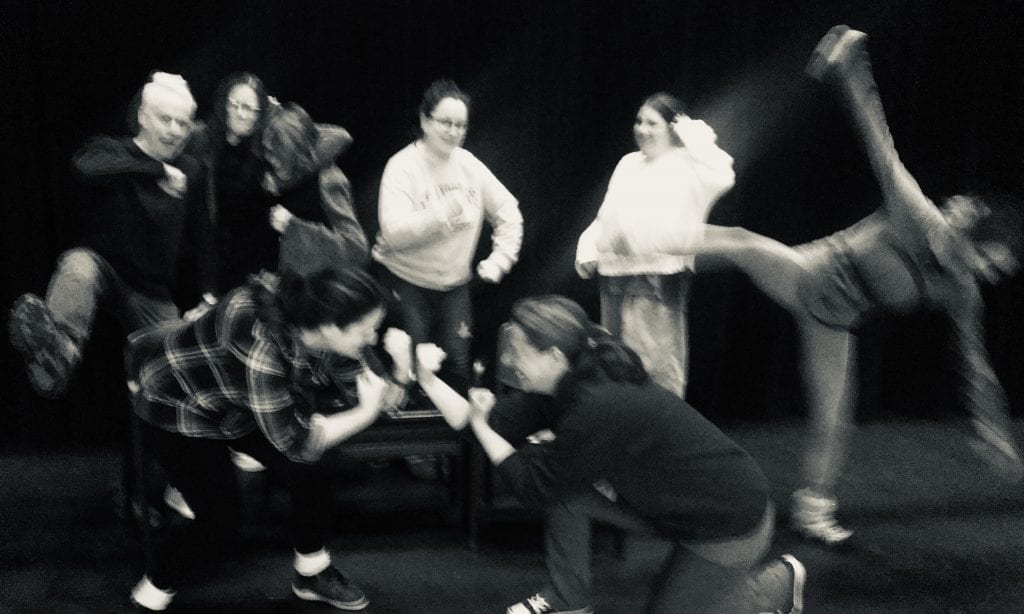 By Tara Audibert
I was traveling in my car listening to a CBC radio interview about a guy with high anxiety who went to an improv class in Toronto and it helped him so much that he started teaching his own Improv class for people with anxiety. As I listened, I thought to myself, OMG I wish that was something we had here in Miramichi, it would help so many people and I would totally go to it! I wish someone would start that here!

Then it hit me, I was that someone who could start Improv in the Miramichi! With a background in animation, I had taken acting classes and as an animator I do a lot of acting myself, but I also co-host a podcast where we do weekly improv sketches and it is really fun and stress relieving. Its not something I would ever want to "perform" in public, but I would like to do it with like-minded people and make some adult friends! For this reason, our class is closed to the public once registration ends, and we do not perform. We do improv exclusively with, and for, the small class, allowing us to build trust within the group.
Solo improv is like the sound of one hand clapping, you can do it, but its not great, so I enlisted my friend Mandi for help. She has been a supportive partner who adds onto whatever I've said and makes it even crazier!

Why improv for anxiety? It seems like people with anxiety would not want to do something like a comedy set or what they do on the show Whose Line is it Anyway. Well it is not like those things AT ALL! It is very easy in fact and is perfect for the skills that anxiety provides. Yes, that's what I said, I don't want to cure anxiety, (though this can help with anxiety) it is the skills that having anxiety gives you that are beneficial for doing improv. What are these magic skills we are looking for?

People with anxiety have these skills:
High intelligence – don't take my word for it (just because I've been diagnosed with General Anxiety Disorder), look it up!
Shrewdness – not only do I like saying the word shrewd, but we get to use the powers to see through lies and noticing details to make funny skits.
Creativity – you gotta get creative if you're gonna make up believable lies to get out of doing things, amirite? That right there makes you highly creative.
Bravery – those of us with anxiety keep going on every day doing things that make us feel horrible and that takes bravery. To go outside when you know the million things that could happen to you at any moment – asteroids could hit, the phone could ring… listen, it's brave to be alive, but the members of all our improv troupes have been the bravest people I have ever met!
We make great decisions! – having the experience of thinking about every little thing helps us to make quick and good decisions easily! This makes us perfect for improv!
So we started an Improv for Anxiety class here in Miramichi and for the past two years we have made friends with some amazing people. The class has been filled each session (September, January and April) with many improvisers returning, which really helps the new troupes to see and hear the stories of ones who have already taken the class. Each class is different, though we play the same games sometimes, the ideas are always new. We laugh til our cheeks hurt and it is a great start to the week. All are welcome, whether you have anxiety or not.

Improv has been helpful to the people we teach, but it is also therapeutic for me to be in an environment where everyone has to say yes to any crazy idea you come up with – that is really amazing!
The next class is set to start the end of September at Carrefour Beausoleil Theatre. Currently a date has not been set and will be dependent on if we stay in our Covid-19 zone into the fall.
Classes are on Mondays and run for 8 weeks. The cost is $50 for return improvisers and $60 for new members.
Find up-to-date information on our Facebook page: www.facebook.com/improvforanxiety
Posted by: Improv for Anxiety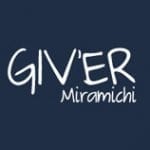 Giv'er Miramichi is about "What's up, what's new, what's happening". We are focused on building people up, supporting one another and celebrating our successes.