Meet Local Artist Brandi Firlotte
Brandi Firlotte has been drawing her whole life, but only started taking it seriously just over a year ago.
As a mom with a young toddler at home, Brandi was looking for a way to support herself financially and spend time at home raising her child. "With everything going on, it's hard to find safe and reliable work, and even harder to find available and affordable daycare," says Brandi. "I'm a local experienced artist that is trying to make a full-time go at being a stay-at-home mom to my 21-month old while also owning my own art business."
Brandi creates commissioned and original art pieces of pets, people, vehicles, and still-life subjects using prismacolor pencil or watercolors. "You name it, I'll draw it!", she says.
When did you start creating art?
I have been drawing with pencils since I could pick one up. My whole family pushed me to take an art related college course after high school. They always believed I had a talent that needed exploring. At the time I decided to take another path of study.
My brother was into art first and I always loved what he was able to create just from a colored pencil. I developed an interest after viewing the characters he drew. He was my first inspiration.
What mediums do you work in?
I work in graphite, colored pencil, and watercolors. My favorite is colored pencils! It takes much longer than any other medium and patience, but its still my favorite.
What is your creation process?
Most of my artwork is commissions of personal photos. I post the clients photo digitally on my computer screen, stretch the photo to the desired size, and recreate the outlines on my paper. Depending on the subject, I usually start coloring from left-top to right-bottom in order to avoid smudging from my hand. I finish everything to about 95%, then I tweak whatever needs tweaking until I'm 100% satisfied. I will work 30-60 minutes a night. The full amount of time it takes depends on size and detail. Sometimes it will take me 3 hours to finish a piece, sometimes it takes me thirty hours.
It may be a long process and take a lot of patience, but it is extremely relaxing. It also makes me so happy when my clients receive the finished piece!
What advice do you have for other artists?
The best advice I have for other artists is to take criticism positively! Its a chance to learn. Try not to be so hard on yourself. Everything takes time, patience, and practice. Also, the best advice I've been given is don't rush it. If you're not happy with a piece then its unfinished. Ask yourself what you can approve on.
Brandi currently resides in Rogersville and works in Miramichi, but her goal is to eventually be able to create art full time.
To view more samples of her work, or to order a commissioned piece, visit her website at https://brandiemonteith.wixsite.com/bfportfolio or find her on Facebook (BF Portfolio)
View the gallery below of some of Brandi's work:
The article first appeared in the Harvest Issue 2020 of Giv'er Miramichi Magazine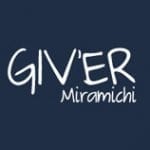 Giv'er Miramichi is about "What's up, what's new, what's happening". We are focused on building people up, supporting one another and celebrating our successes.