New Pastor and Associate Pastor installed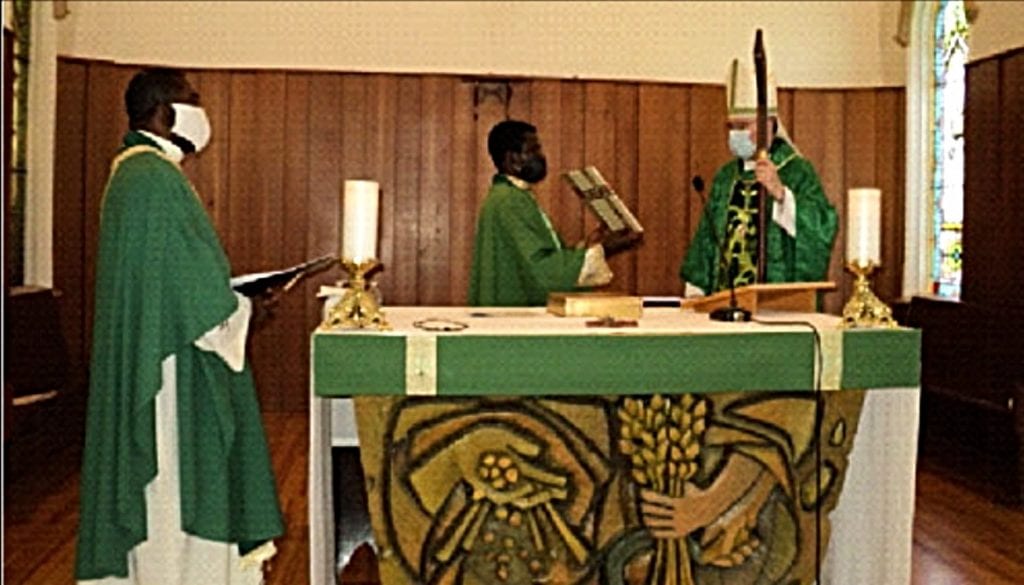 MIRAMICHI — On the weekend of August 1-2, Bishop Christian Riesbeck, CC of the Diocese of Saint John installed Father Godwin Kalu SMMM as pastor and Father Aloo Peter Chimaobi SMMM as associate pastor of Saint Marguerite Bourgeoys Parish, Miramichi in a series of masses that visited each church in the parish — Saint Samuel's in Douglastown, Saint Joachim's in Natoaganeg (Eel Ground First Nation), Saint Mary's in Newcastle, Saint Ann's in Esgenoôpetitj (Burnt Church First Nation), and Saints Peter & Paul in Bartibogue.

The bishop expressed his happiness at meeting the diocesan faithful in his journeys, and livestreamed his Sunday Mass from Saint Mary's.

Both Father Kalu and Father Chimaobi are members of the Congregation of Sons of Mary Mother of Mercy [SMMM].
The Order is an indigenous religious congregation founded in
1970 in Nigeria by the late Bishop Anthony Gogo Nwedo, CSsp.
It is a missionary Congregation of priests and brothers, and the first
indigenous religious congregation for men founded in Africa, by an African, for the world wide mission.

Members of the Daughters of Mary Mother of Mercy Congregation [DMMM] were also present.

Father Kalu read his installation letter from Bishop Riesbeck before the installation itself began.

In the installation ceremony, the bishop took both men on a procession around the church — to the baptismal font, the entrance, the ambo, the altar, before the altar, the tabernacle, and the chair.
He noted the various services and sacraments these men would perform from these locations in the weeks and months to come.

Both Father Kalu and Father Chimaobi also renewed their ordination promises, and with a swell of music the congregation rose to applaud their new pastors.

Following the Eucharist, Father Kalu addressed those present and offered thanksgiving to God; for life, priesthood, adoption as a beloved son, friendship, and thanked Blessed Mary for her intercession.
He recalled the call he had received from the bishop and the prayer he undertook when receiving the news of his transfer from the
Good Shepherd Parish in Southwest Miramichi.
He said that he had visited Saint Mary's church previously and felt it was a beautiful church.
He said that he and Father Chimaobi had come to walk together with their parishioners, to uplift their faith together, to support their prayers and continue the ministry.

Thanking those who support them, and those in the various ministries in the church, he concluded by asking God's blessings for
all present.

Shawn McCarthy is the Miramichi Region correspondent for The New Freeman. He can be reached at .
This article New pastor and associate pastor installed was first featured in the August 21st – 28th edition of the New Freeman and can be viewed at, along with previous editions at: https://www.dioceseofsaintjohn.org/the-new-freeman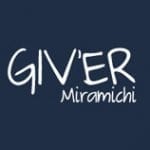 Giv'er Miramichi is about "What's up, what's new, what's happening". We are focused on building people up, supporting one another and celebrating our successes.