8th Annual Lovin' Louis 2020 Rotary Purse Auction!
The Rotary Club of Newcastle is thrilled to announce our 8th Annual Purse Auction – "Lovin' Louis with the Rotary Club of Newcastle" . This year's event will be held as an Online Auction & takes place from 5 pm Oct 23 to 5 pm Oct 30, 2020 and concludes with a Facebook live event on Friday, October 30, at 6:30 pm.
This auction will feature a spectacular variety of purses, gift baskets, jewellery & gift certificates. You also have a chance to win a Speedy 30 Louis Vuitton Purse valued at $1560!
Register here for the auction, and to see the auction items: https://www.32auctions.com/LovinLouis2020Auction
Registering for the auction is free.
Tickets are $25 to be entered in the draw for the Louis Vuitton bag, Also take part in the 50/50 draw for only $5 more.
Get your tickets at:
– Brookdale Flower Shop
– Town Hill Jewelry
– Denim Warehouse
– or from any Newcastle Rotary Club member.
The draw happens on October 30 during a Facebook LIVE event at the end of the online auction. Winners of the online auction items, the 50/50 draw winner, along with some random prize draws plus the Grand Prize winner of a Louis Vuitton Purse will be announced on the Facebook live.
As this is their only fundraiser in 2020, the Rotary Club are striving to make it one of the best! This year Rotary will donate $2500 to a local charity to be selected from the voting results of a public Facebook poll, with the remaining funds raised going to future Rotary projects.
Find more details of how you can sign up will be posted on the Rotary Club of Newcastle Facebook site at: https://www.facebook.com/newcastlerotary/
Also be sure to visit the Rotary Club of Newcastle website at: https://www.rotaryclubofnewcastle.org/
Follow on Instagram: https://www.instagram.com/rotaryclubofnewcastle/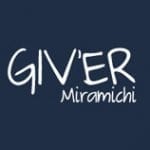 Giv'er Miramichi is about "What's up, what's new, what's happening". We are focused on building people up, supporting one another and celebrating our successes.