Miramichi Marsh A Birding Hot Spot
By Peter Gadd, Nature Miramichi
Miramichi Marsh is a true "hot spot" for birds right in the city. Within the small 20-hectare space, there are 151 species of birds!
This Ducks Unlimited Canada freshwater wetland has a great variety of habitats in the small compact area. Birds need conditions that provide them with food, shelter, protection and places to nest. As all bird species have varying specific needs, there has to be a variety of habitats that meet those needs. The variety of habitats; fresh water ponds, fresh water marsh, mixed woods, meadows and open grasslands,  results in a great variety of bird species in the relatively small area of this marsh … hence it is a "hot spot" as it is termed in the world of birders.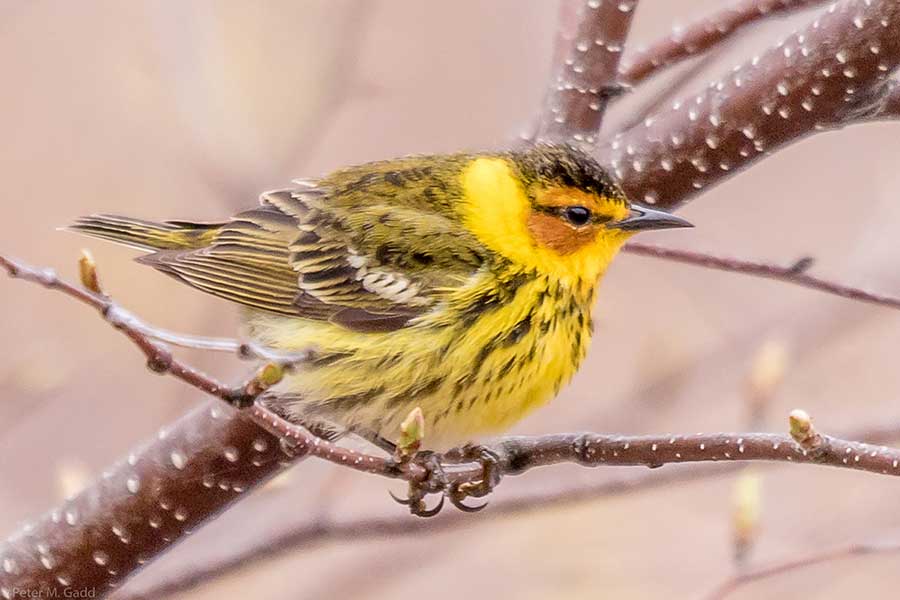 The original wetland was modified in about 2005-6 by Ducks Unlimited Canada to create two ponds with walking trails which take up about a quarter of the total area. Islands were created in these ponds and pond depths vary, further meeting needs of specific bird species. The remaining 15 or so hectares of wetland and grassland are inaccessible to humans, providing further sanctuary. Nearby highway noises don't seem to concern birds but might interfere with their vocal communications.
Nature Miramichi, the local naturalists' club, has maintained a list of birds that have been seen in and about Miramichi Marsh since 2007 thanks to the co-ordination of Dave McLeod, a retired field biologist. Not all 151 species are resident, some are local and just dropping in for a short time, others are dropping by as they migrate in the spring and fall to rest and take on "fuel".
Providing suitable habitat for migrating birds is crucial to their survival, specifically such a wetland as this. There are likely to be approximately 50 species of birds that call Miramichi Marsh home during their breeding season. On a good day 40 or more species can be seen in a 2 hour walk between mid-May and late August. One quite enjoyable sighting is to see the young fledglings being fed by parents and watching as they become more mature birds, usually late June though to late July.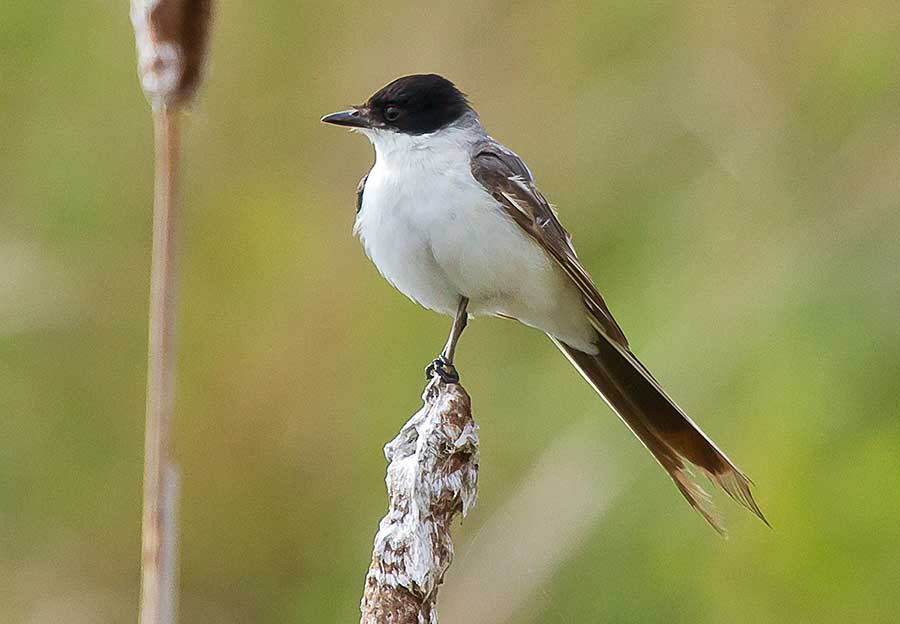 There have been rare birds sighted at the Marsh over the years. For a week in June in 2013 a Fork-tailed Flycatcher paid a visit. It is from South America and is considered a rare bird in most of North America but is recorded annually on the Atlantic coast. Reported in New Brunswick perhaps a dozen times over the years. A Glossy Ibis was reported in 2016. It breeds further south along the Atlantic shore of the USA. For the past two seasons a Great Egret has spent time fishing/hunting at the Marsh. It is rare but more northerly than the other two and seen elsewhere in New Brunswick annually. In fact, last summer there were two here at the same time, one in Chatham and one in Newcastle!
Many bird sightings are recorded in the publicly accessible and searchable world-wide eBird ™ data base at www.ebird.org. The site is very user friendly and easy to navigate – for instance on the home page select "Explore Region" enter Northumberland, select Canada not UK, and see what has been seen recently and where. Of course not all birders report sightings to this data base.
Miramichi Marsh is located in Chatham north of Retirement Miramichi at the north end of Ironman Rd. The trail entrance is across a field to the right, passing a sign and a Tree Swallow nest box and through a wooded trail. Please be aware that this is a bird/wildlife sanctuary deserving of care and respect. Dogs must be on a leash.
Visit the Nature Miramichi website for more information at www.miramichinaturalistclub.com and on Facebook.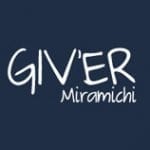 Giv'er Miramichi is about "What's up, what's new, what's happening". We are focused on building people up, supporting one another and celebrating our successes.