Salvation Army – Christmas Hampers and more Ways to Give
The Salvation Army Miramichi Community Resource Centre, would like to thank everyone for their sponsorship in the past to help local families in need. In Christmas 2019, 208 families were helped-including 135 children/teens and 277 adults in Miramichi and the surrounding area.
This has been a hard year for everyone. We hope that you will team up with us to make Christmas of 2020 a very bright and happy event for Miramichi families.
OPPORTUNITIES TO GIVE
SPONSOR A FAMILY
Provide toys and gift cards for groceries to help families. Call the office to register by November 13.
MAKE A DONATION
*NEW toys for children
*NEW items: scarves, mittens, caps
*Gift cards for groceries: Walmart/Sobeys/Superstore
*NEW toiletries for Sunshine Bags
*Monetary Donations
Drop items off at The Salvation Army Community Resource Centre, 231 Pleasant Street, Miramichi, Phone: 506-622-7826
CHRISTMAS KETTLE CAMPAIGN
Give the gift of your time by filling a shift at various kettle locations. Call the office to volunteer starting Nov. 2nd.
"FILL A TRUCK OR TRUNK TOY DRIVE"
Drop off new toys at participating car dealerships Nov.12-30
IMPORTANT: We WILL be distributing Turkeys, and Gift Cards for groceries (instead of actual groceries) to every family/client who registers for a Christmas hamper.  Please do not drop off groceries at the centre for Christmas hampers – if you do drop off groceries they will be used for distribution at the centre during regular client visits throughout the year.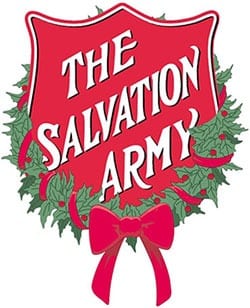 CHRISTMAS HAMPER REGISTRATION
(Serving Newcastle, Douglastown, Lower Newcastle, Derby, Millerton, Sunny Corner, Chatham Head, Nelson, Lyttleton/Halcomb & C.I. Road)
Registration Dates: October 26-30 9am – 4pm
Due to Covid 19 restrictions, registration will be by telephone. Please call 506-622-7826 or 506-622-6447
Please bring the following:
-Photo I.D. (for adults)
-Medicare Card(s) (for all in family)
-Proof of Income & Expenses (total household)

The Salvation Army Community Resource Centre, 231 Pleasant Street, Miramichi, Phone: 506-622-7826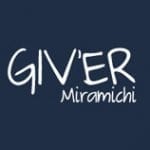 Giv'er Miramichi is about "What's up, what's new, what's happening". We are focused on building people up, supporting one another and celebrating our successes.