Do You Have a Story of a Miramichi Veteran?
By John Bosma
Although the launch of Miramichi Lads & Ladies: We Will Remember Them! which had been scheduled for April 11, 2020 (the day my family arrived from Holland on the Miramichi in 1955) was cancelled like so many other events, the book sold from April to August via the post office, Mill Cove Coffee and special deliveries.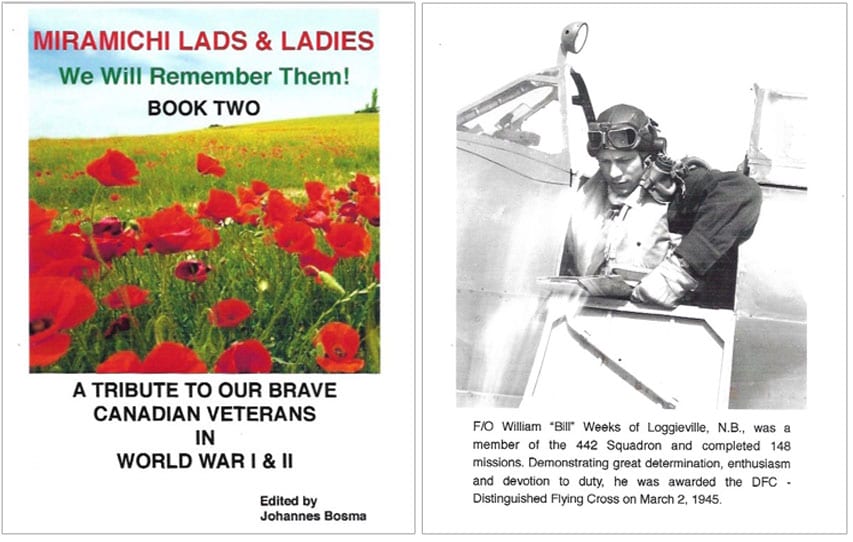 Thanks to the great response from Miramichiers on the river, out of the province(as far away as BC), and from interested parties in Belgium and Holland, all the books were either sold or held for those who made that request. The second edition of Book One will be available at Mill Cove Coffee by November 1st. Due to many requests for additional stories on more Miramichi veterans, Book Two is being researched and should be ready for publication in 2022.
Consequently, if you have a story of a veteran that you would like included in Book Two, please forward a biography of at least 150-200 words to me at or contact me at (506)773-5174. A photo of the veteran, in uniform, must accompany the story to be considered for publication.
Both Book One and Book Two are my personal projects to mark the Liberation of Holland in 1945. Similar to Book One, all proceeds, after the printing costs are paid, will provide scholarships for two high school graduates. Any remaining funds will be forwarded to two legions in the Miramichi area.
Congratulations to 2020 Graduates, Ellie Newman (MVHS) and Julianna MacCallum (JMH) on their $1000 Paula (Regan) Bosma Memorial Scholarships. Included in their application was an essay entitled "Why We Should Remember." Both outstanding essays, submitted by Julianna and Ellie, will be published in Book Two along with two additional essays by Emma Bowes (JMH) and Lacey Wylie (MVHS). Two $500 donations were also donated to Chatham Legion Branch #3 and Newcastle Legion Branch #10.
Thank you to the veterans in Book One and to those to be included in Book Two. My family and I wouldn't have arrived on the beautiful Miramichi in 1955 if not for the sacrifices of those brave Miramichiers, their courageous comrades and their families. My family and I will always remember them!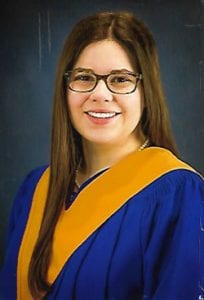 Why We Should Remember
by Ellie Newman
(The Great Granddaughter of Corporal Robert Currie)
My Grandfather, Bob Currie, was born on October 2, 1941. On that day, his father, my Great Grandfather, Corporal Robert Currie, was in England training with the North Shore(NB)Regiment. He sacrificed the first four years of his son's life because he believed his actions would make a significant difference in the future of generations to come. He knew his son through pictures and letters. He missed his son's first words, first steps, and first birthday. This is why we should remember.
Because of this, I consider myself extremely fortunate to have been part of the trip organized by Anglophone School District North, to retrace the steps of the North Shire Regiment in conjunction with the 75th Anniversary of D-Day in 2019. We journeyed from Amsterdam to Normandy visiting museums, historical sites and cemeteries. It is difficult to put into words what it was like to be in the exact same places that our ancestors fought and died. This is why we should remember.
On June 2, 2019, I stood at the grave of my Great Uncle, Lieutenant Louis Walsh, in Groesbeek Canadian War Cemetery in the Netherlands. I had heard many stories about my Uncle Lou through the years and how he had been killed in action during World War 2. It was not until that moment that the magnitude of what that meant, and what he and so many others had sacrificed, truly hit me. He was a son, a brother, an uncle and a friend. He gave his life for our freedom and for the way of life that we certainly enjoy but take for granted. This is why we should remember.
On June 6, 2019, 75 years after my great grandfather and his comrades landed on Juno Beach, I stood there with my peers, each of us placing a cross in memory of a fallen North Shore Regiment soldier, their name burnt into the wood of the cross. Later that day the tide would sweep them into the English Channel. It was a powerful moment and one that I will never forget. This is why we should remember.
Later that same day, we made our way to Tailleville. Here I was part of a re-enactment, translating into French what my fellow students were saying in English. The scene focused on the events that led to the death of Archie MacNaughton, Company A commander, and 2 other members of the North Shore Company. Just. A few months prior to this day in 1944, I had learned of this horrendous event in my History class. To be in that spot, re-enacting that event, is forever etched in my mind. This is why we should remember.
My generation is far removed from what life was like for these soldiers and their families. It is vitally important that what they sacrificed is forever remembered and honoured. The amazing life that we live, the freedom we take for granted, and the opportunities we now have are because these men and women, these brave Canadian soldiers, risked their lives, forever changing history. This is why we should remember.
Ellie Newman, 2020 MVHS Graduate and recipient of the $1000 Paula (Regan) Bosma Memorial Scholarship
Why We Should Remember
by Julianne MacCallum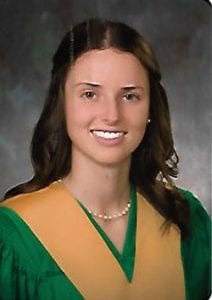 Travelling to Europe was a once in a life time experience as I had the opportunity to stand on the grounds where so many people were wounded and lost their lives for me to have the ability to live feely and learn. It is every inspiring the pride people in Europe have for Canadians. Schools and community members have created many memorable honours every year at the Canadian cemeteries on holidays, always being thankful for the Canadians who fought to provide their countries freedom as well.
I also spoke to many survivors and veterans, hearing their stories, leaving a spot in my heart for the soldiers who battled in the wars. While driving on the roads in Europe, I saw and touched my first ever poppy which was surreal. The flower holds so much meaning as they remained beautiful during such brutal times of war and we wear them close to our hearts to commemorate the service of the men and women killed in conflict.
As the anniversaries of the war grow on, so do the surviving veterans which unfortunately means we will not be able to hear their stories in person. Videos, journals and other memorabilia will be all the we have to remember the soldiers unless we continue to make a tribute and educate the younger children about their sacrifices. For people who grew up in a safe, peaceful country, the wars seem removed from our daily lives.
We often take for granted the opportunities we have to participate in educational, political, and cultural events and forget that it was the courageous people who volunteered for combat that made these practices safe and available to us. They touched lives of all Canadians and they believed their actions at the time of war would make a significant impact on the freedom in the future and that we should ensure their dream of that is realized. Our future is their monument. We should remember our heroes not only on November 11, but every day by pausing for a moment of silence, attend ceremonies, and wear a poppy. I am proud to be Canadian and thankful for the ones who made that possible.
Julianne MacCallum, 2020 JMH Graduate and recipient of the $1000 Paula (Regan) Bosma Memorial Scholarship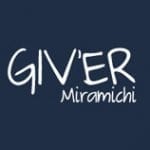 Giv'er Miramichi is about "What's up, what's new, what's happening". We are focused on building people up, supporting one another and celebrating our successes.