Searching For Roots – New Brunswick Genealogical Society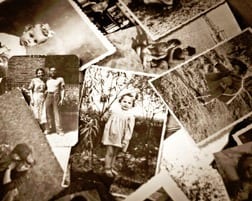 The Miramichi Branch of the New Brunswick Genealogical Society (NBGS) often receives inquiries from individuals researching their family roots.
QUERIES
DOYLE – Looking for information on my great great aunt, Mary Doyle who was born in 1843 in Armstrong's Brook, the daughter of Patrick Doyle and Bridget Daly. In 1849, the family moved to Jacquet River where Patrick and his third son James set up a lumber mill. Mary Doyle was last 'seen' in the 1881 census. I haven't been able to find her in subsequent censuses but recently saw an entry for her on Ancestry that stated she died in the Miramichi in 1929. The reason why this might be possible is that Mary had two first cousins in the Miramichi at that time – they were sisters and both nuns – one was Sr. St. Ignatius (Catherine Jane Doyle) who belonged to the Congregation Notre Dame and Sr. Carroll (Emily Doyle) who belonged to the Religious Hospitallers of Saint Joseph. Mary was born with 'learning difficulties' and lived with her parents all her life. In 1875, the youngest of the family, Catherine Doyle married Hugh Salter and her father signed over the house to Catherine and Hugh with the stipulation that they look after him and Mary for the rest of their lives. Mary's mother, Bridget Daly, died in 1862.  In 1880, Catherine died after giving birth to twins. In the 1881 census, Hugh Salter is head of the household and with him are his four children, his father-in-law and sister-in-law, Patrick and Mary Doyle. Before the 1891 census, Hugh Salter has moved to the USA, Patrick has died as well as one of the twins, the two older children are being looked after by their aunt, Margaret Doyle Lawlor and one of the twins is with their uncle's family in Pokeshaw. Until I saw this entry in Ancestry, I assumed that Mary must have died but I can't find any record to prove that. Also, there is a mistake on Ancestry where someone claims that this Mary Doyle is married to Joseph Poirier and living in Charlo – this is definitely a mistake as the years they're talking about, Mary was at home in Jacquet River. Please contact me if any of this sounds familiar – Carole Doyle Roberts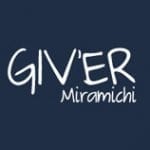 Giv'er Miramichi is about "What's up, what's new, what's happening". We are focused on building people up, supporting one another and celebrating our successes.