Finding Yourself Again After Cancer
November 24, 2011
/
/
Comments Off

on Finding Yourself Again After Cancer
/
Health & Wellness
How we perceive the world is much dependent on how we perceive ourselves. If perception of self is jeopardized, so too is the life force – the spirit.
Women diagnosed with cancer are unwilling witnesses to its debilitating affects. The core of self enters a limbo state; a realm of darkness. The change in appearance as a result of chemotherapy and radiation treatment is as devastating as the diagnosis itself. Look Good Feel Better offers light in this dark world.
The Look Good Feel Better program was launched in Canada in 1992. Since then, 112 hospitals nationwide offer free workshops, 18 of which are in Atlantic Canada. An initiative of the Canadian Cosmetic, Toiletry and Fragrance Association (CCTFA), Look Good Feel Better is Canada's only cancer charity devoted to helping women manage the appearance-related side effects of their illness.
Leading member companies and external sponsors of the CCTFA donate products for use at their two hour workshops. Complimentary cosmetic tool kits are used and then given to each participant to take home. Workshops are conducted by trained professionals from the cosmetics and hairdressing industries who follow Signature Steps utilized by the program. These Steps engage participants in mastering simple cosmetic techniques, cosmetic hygiene and hair alternatives. Liking "who she sees" in the mirror helps lift their spirits, gain confidence and regain control of their recovery and their lives. All products are approved by Health Canada and are brand neutral. No services are endorsed.
In July 2011, the Chaleur Regional Hospital in Bathurst, New Brunswick became the newest facility to offer these workshops, a result of a cumulative partnership with Campbellton and Miramichi Regional Hospitals. The Chaleur Regional workshops are held on the third Wednesday of each month; mornings in English and afternoons in French.
Judi Todd is a former nurse. She is also a cancer survivor. As Regional Manager of Atlantic Canada's Look Good Feel Better program, she brings passion and understanding to the program. "We're not here to put a participant on the cover of Vogue," she says. Workshops offer, "A sense of feeling good about oneself and developing a better attitude toward this journey she is on."
The workshops also provide bonding and support from others who are on the same path. As they sit around a table discovering the Signature Steps, they know they're not alone. "These women go through so much on many levels," says Mrs. Todd. "They're dealing with physical, emotional, social and spiritual issues. Self esteem plummets. After the workshop, they feel better about themselves. They have a different attitude toward treatment, recovery and how they relate to their families."
She adds, "We used to worry about whether participants had opportunities for this bonding experience outside our workshops. Now, we are excited about a new website sponsored by Shoppers Drug Mart called facingcancer.ca. This website is literally a 'chat room' for women living with cancer – a place where they can go at any time to find friendship and support."
Mrs. Todd appreciates the success of the workshops. She has received substantial feedback from family members of workshop participants. She recalls one letter in particular from a husband. He indicated that the workshop was the turning point in his wife's recovery. "Those are powerful words," she says.
Many women with cancer acknowledge that looking good makes them feel better, even when not feeling well. Keeping up appearances increases confidence, the key element in one's ability to cope with cancer.
Sums up Mrs. Todd, "These women can be very fragile emotionally and physically. They need to be treated compassionately and kindly. They have a lot of confusion in their lives. They need to know that they are in a loving, caring environment for the two hours they attend our workshop."
To register for a workshop at Chaleur Regional Hospital call 506-544-2531.
Other workshops within New Brunswick can be found at: www.lgfb.ca under "Workshop Locator".
For additional information call 1-800-914-5665 or www.facingcancer.ca.
Anne Lindert-Wentzell has lived in Atlantic Canada for 22 years, being originally from the big city of Toronto. Rural living appeals to her. She enjoys the freedom of her acreage near the sea. Her husband, two dogs, two cats and the occasional visits from Captain and Tennille – two muskrats that now call her pond home – are pleasant company. She has a son in university. Anne started freelance writing seven years ago and has never regretted her career change. She has numerous articles both in print and online.
This post was submitted by Anne Lindert-Wentzell.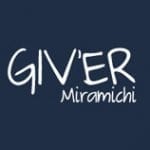 Giv'er Miramichi is about "What's up, what's new, what's happening". We are focused on building people up, supporting one another and celebrating our successes.