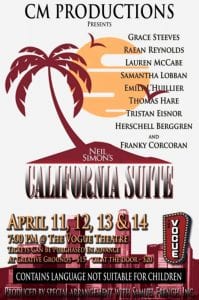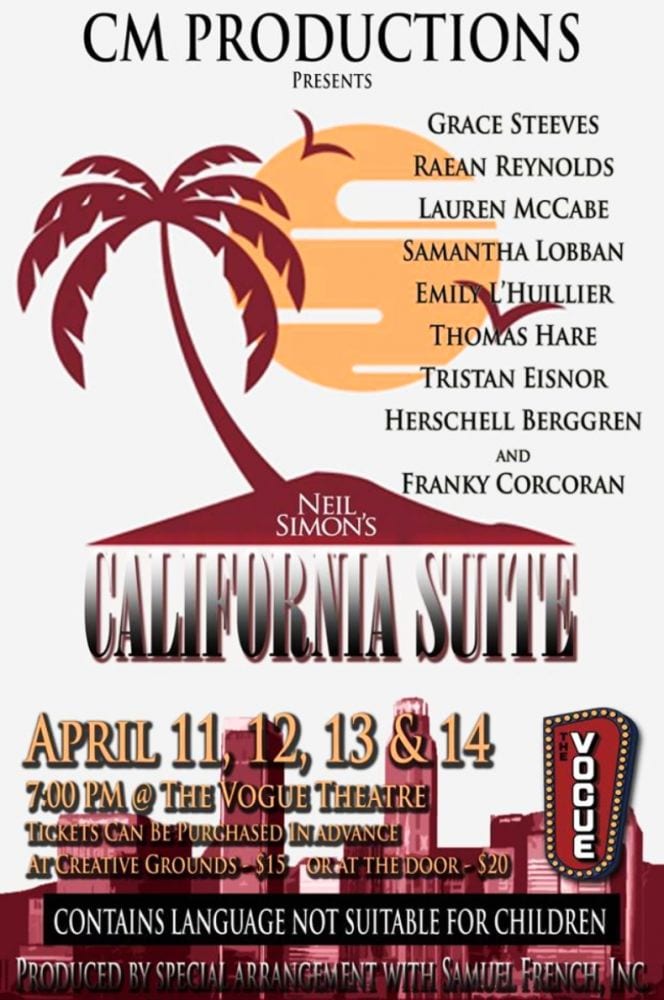 CM Productions is proud to present Neil Simon's classic comedy California Suite at the Vogue Theatre this April.
The play features four scenes whose action takes place in rooms 203 and 204 in the Beverly Hills Hotel.
Sometimes poignant and often hilarious, this is an event not to miss.
Featuring: Grace Steeves, Raean Reynolds, Lauren McCabe, Samantha Lobban, Emily L'Huillier, Thomas Hare, Tristan Eisnor, Herschell Berggren and Franky Corcoran.
Show dates are: Thursday, April 11th, Friday, April 12th, Saturday, April 13th and Sunday, April 14th, 2019 all at 7 PM.
Read More