7 Reasons Why You Should Enter WFNB's Literary Competition
Why Should I Enter? 7 Reasons
by Lee Thompson, Executive Director Writers' Federation of New Brunswick
Our 2012 Literary Competition's deadline is February 29th, coming up fast.
As you may know, last year we returned our competition to its original roots and purpose: to promote and encourage New Brunswick writers. It was a huge success and we received nearly 50% more submissions than the previous year, when it was open to entrants all across Canada.
We're hoping for a similarly strong showing this year. So, have you been thinking of entering but have thought …
1) I have no chance, there are too many entries.
The categories receive, on average, 20 submissions each, some fewer (non-fiction, for example) and some more (individual poem). This isn't a blind lottery: a well-written piece has a strong chance of winning, placing, or showing.
2) I entered last year, didn't win.
Let me tell you a story: last year's Richards Prize winner, Barry Grenon, had entered the same manuscript ("The Formosa Papers") the year before, yet wasn't even among the honourable mentions. Every year we change judges for this reason: tastes differ. One judge may, for example, favour story, while another may favour style.
3) No feedback.
This year we are promising feedback on the top 5 manuscripts in each category.
4) One entry isn't important.
Right! That's why you should send two, or three. Seriously, every entry received makes my heart glow.
5) If I win, I won't be able to publish my story elsewhere.
Nonsense. If you win, you get prestige! We claim no rights to the manuscripts and many, including recent winners Beverly Akerman, Rob Taylor and Riel Nason, find publication soon afterward (or get a boost of confidence to send other work out). Check out our list of former winners: http://www.wfnb.ca/competitions/winners/
6) I will feel crushed if I don't win.
Yeah, it hurts. But it's important to share your work, build good habits and positive feelings around the submission process. I've found, over the years, that one acceptance/prize quickly washes away a dozen rejections.
7) There are so many contests, why should I choose this one?
Good question. Well, other than supporting your very own Writers' Federation, if you do well you get to attend our Awards Banquet at WordsSpring, meet other writers, read from your work, get your photo in the newsletter, or the local paper. Now, winning a competition in Alberta, or Idaho might be nice, but chances are you won't shake a single hand or hear a single voice or handclap …
Competition categories and rules are on our website: http://www.wfnb.ca/competitions/2012-competition-now-open/ .
Thank you for your attention, and best of luck.
Lee
Lee Thompson
Executive Director
Writers' Federation of New Brunswick
P.O. Box 306, Moncton, NB E1C 8L4
506-459-7228

http://www.wfnb.ca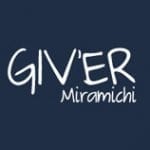 Giv'er Miramichi is about "What's up, what's new, what's happening". We are focused on building people up, supporting one another and celebrating our successes.