Around NB this Weekend, April 20 – 22
It's Thursday and that means New Brunswickers are gearing up for another weekend filled with arts, culture and entertainment. If you're looking for ideas about where to go and what to do, you've come to the right place!
Friday night in Saint John Classic Albums Live perform L.A. Woman, cut for cut, recreating the haunting hit "Riders in the Storm", the title track "L.A. Woman" and many more great Doors hits. On Saturday the Professional Writers' Association of Canada Southwest NB Chapter host a professional development day for writers with two workshops– "The Pitch of your Life: Writing Book Proposals" and "Online Strategies for Writers". The Environmental Film Festival continues on Sunday at the New Brunswick Museum with the documentary Truck Farm, following Ian Cheney as he transforms the back of his pick-up truck into a plot of land to call his own.
Sagapool finishes up their three New Brunswick performances at the Fredericton Playhouse Friday evening. The Tay Creek Folk Festival presents "Get Your Spring On", a Coffee House fundraiser at Gallery Connexion on Saturday night featuring hot tunes in a cool venue and a festival information booth. Artists include: Sissy and the Hobos, Margo Margo, Keith Facey, George Denning, and Nadine Ives. On Sunday afternoon the Saint John String Quartet presents its final concert of the season at Memorial Hall on the UNB Fredericton campus.
Lunch At Allen's, an extraordinary musical revue by internationally renowned artists Murray McLauchlan, Cindy Church, Marc Jordan and Ian Thomas comes to the Carleton North Theatre in Florenceville-Bristol on Friday night.
In Dalhousie there's a Quilt Show happening at the NBIP Club on Friday and Saturday.
The Miramichi for Haiti group are giving a public presentation of their recent trip to Haiti on Friday evening at St. Andrew's Church in Chatham.
It's spring in Albert County and time for the Parkindale Potluck & Sugaring-off Party featuring Isaac & Blewitt as well as other entertainers, plenty of food, artists, maple syrup demonstrations and free maple candy.
The 2nd Annual ArtsLink NB Forum and AGM happens in Dieppe on Friday and Saturday. Registration is free for members, and joining the organization is free too. The event includes a film showing, business skills workshop, a performance by the Atlantic Ballet Theatre of Canada, and more.
Saturday evening Le Pays de la Sagouine celebrates its 20th anniversary at the Capitol Theatre in Moncton. The evening will bring back unforgettable moments from the past two decades and give a sneak peak into the upcoming season where new characters will be introduced.
These are a few highlights of what's going on around New Brunswick this weekend, but there's much more! For more details about any of these events or to discover what else is happening visit our events calendar, where you'll also find important deadlines, job opportunities and submission calls highlighted in pink so they're easy to find amongst all the blue highlighted events.
If you're organizing an arts, culture or entertainment event in the province that you would like to add to our calendar please send the details to .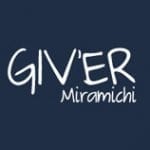 Giv'er Miramichi is about "What's up, what's new, what's happening". We are focused on building people up, supporting one another and celebrating our successes.