New Brunswick Playwrights Call for Submissions
Emerging and established New Brunswick playwrights are invited to submit their short opening act plays for New Voices for consideration for further development by Theatre New Brunswick (TNB), NotaBle Acts Theatre Festival (NB Acts) and Playwrights Atlantic Resource Centre (PARC). Deadline for submissions is DECEMBER 31, 2012.
"Part of TNB's mission is to celebrate New Brunswick's best artists and content," says TNB Artistic Producer Caleb Marshall. "I started New Voices with the belief that we have so many great stories waiting to be told. I'm very pleased that we are partnering with NotaBle Acts and Playwrights Atlantic Resource Centre to provide a more extensive dramaturgical and development process."
Since being introduced in 2009, New Voices has produced seven short New Brunswick scripts: LaTour by Norm Foster, Bad Water by M. Anne Mitton, The Truth is a Hard Flat Surface by Bruce Allen Lynch, The Marketeer by Step Taylor, The Smokey Mokes by Rick Merrill and most recently Turcotte's Triple Crown by Robbie O'Neill and Playfair's Letter by Sheldon Davis and Darla Biccum.
All submissions will receive feedback on their script. Selected scripts will be workshopped by NotaBle Acts and receive public readings at the company's annual summer theatre festival.
"With our rich history and culture, New Brunswick has a wealth of great stories," says NotaBle Acts Artistic Director Len Falkenstein. "NotaBle Acts is happy to be working with TNB once again to be help some of our very talented writers bring these stories to the stage."
Selected playwrights will be invited to participate in PARC's Home Delivery Program allowing them the opportunity to connect with a dramaturge to gain valuable, objective and professional written feedback on a script in progress.
"PARC is all about supporting the work and development of Atlantic Canadian plays and playwrights," says PARC's Artistic Director Jenny Munday. "Working with TNB and NB Acts towards the development of production ready works for the stage by NB playwrights is an important opportunity for us to contribute to our community – it's what we do!"
Submissions should be inspired by a New Brunswick story past or present. They may incorporate intimate and domestic themes or subjects large in historic scope.
Submission details:
LENGTH: 10 – 12 Minutes
CAST: 2 – 4 actors
SUBMIT: Email script submission and cover letter to
DEADLINE: DECEMBER 31, 2012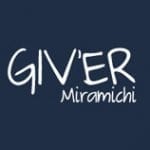 Giv'er Miramichi is about "What's up, what's new, what's happening". We are focused on building people up, supporting one another and celebrating our successes.