TNB Seeks New Brunswick Theatre Artists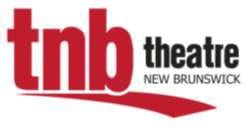 Theatre New Brunswick (TNB) will be holding general and season auditions for the 2013-2014 productions Private Lives, Miracle on 34th Street, The Net: A tragedy of the sea, Red and TNB Young Company auditions for Wally Finds His Inner Bear and God's Middle Name in Fredericton on June 8, 10 am – 5 pm at Theatre New Brunswick studio, 55 Whiting Road and in Saint John on June 9, 11:30 am – 5 pm at Saint John Theatre Company rehearsal hall, 112 Princess Street.
"TNB is dedicated to celebrating New Brunswick's theatre talent," says TNB Artistic Producer Caleb Marshall. "Over my past four seasons, 55-60% of all actors on stage in our professional productions have been New Brunswickers."
New Brunswick theatre artists are encouraged to make themselves known to Theatre New Brunswick even if there is not a specific role of interest next season.
"We certainly welcome New Brunswickers to come in for general auditions," says Marshall. "As a producer and director I'm always thinking ahead a season or two so it's important for me to know what talent we have here in New Brunswick. As well with the introduction of TNB Extras in our TNB studio this season, there will be opportunities for artists beyond our Main Stage, Next Stage or Young Company."
Theatre artists who are unable to audition should ensure that TNB has a current headshot and CV in their New Brunswick theatre talent database.
"We've got about 175 New Brunswick theatre artists in our database currently but we continue to discover new talent," says Marshall. "Not only is this an important tool for our own productions but it has also served as a resource for other theatre companies, film productions and commercial work. So if you're a New Brunswick actor be sure we have your most recent information on file."
Specific contract dates and cast breakdowns for the 2013-2014 productions can be found on the TNB website . For general auditions, actors must prepare two contrasting monologues or a song and monologue of their choice. If an actor is selected to audition for a specific role, he or she will be asked to prepare sides from the chosen plays.
To book an audition please call 506-460-1381 ext. 106 by Friday, May 31st.
Headshots and CVs can be submitted in one of two methods.
Mail or drop off in person to:
Theatre New Brunswick (TNB)
ATTN: Erin Keating
55 Whiting Road, Unit 31
Fredericton, NB, E3B 5Y5
Or email .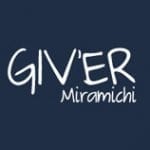 Giv'er Miramichi is about "What's up, what's new, what's happening". We are focused on building people up, supporting one another and celebrating our successes.