July 28-30th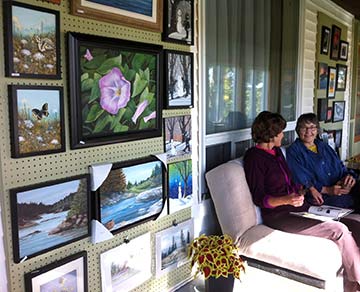 Visit local artists, writers, folk artists and artisans during the first annual Miramichi Area Art Studio Tours.
Artists from across the region will be opening their homes and studios for visitors during the weekend of July 28-30th in a celebration of the arts community!
The Miramichi region is home to many talented artists, artisans and writers! Home studio tours offer the public a chance to "get to know your local artist/artisan" in a relaxed home environment.
The studio tour weekend will feature fine art, mixed media, poetry, readings, crafts persons and more!
For updates, a tour map and profiles of the artists and artisans involved, visit the Facebook page at www.facebook.com/MiramichiArtistsStudioTour
Download a printable copy of the map. (pdf)
Download a printable copy of the artists profiles. (pdf)