Saint Andrew's Roman Catholic Church Anniversary Celebration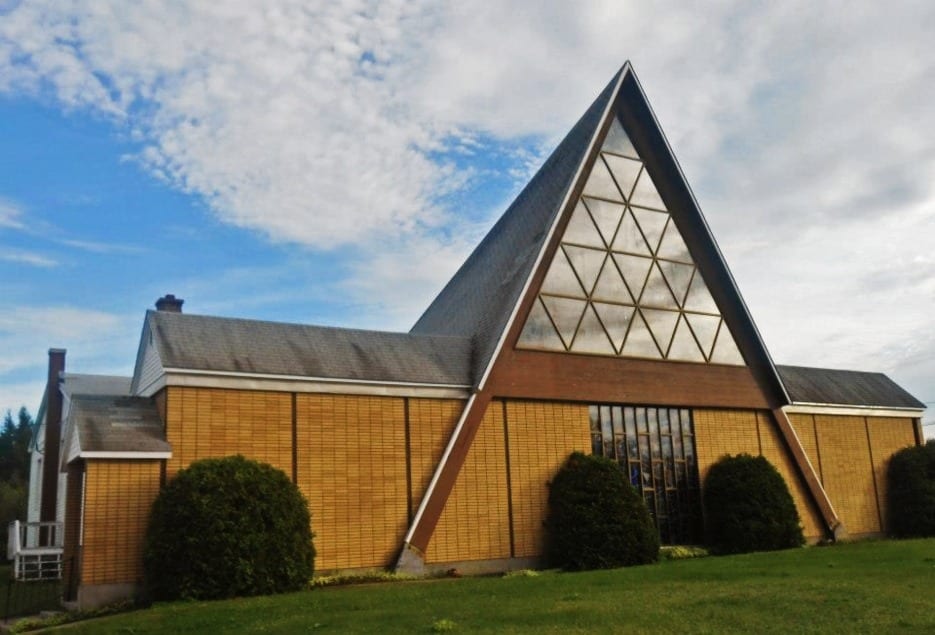 For over a hundred years, the Saint Andrew's Roman Catholic Church in the former Village of Loggieville (now City of Miramichi) has been serving as a place of  worship to Roman Catholics of the Village of Loggieville (City of Miramichi) and surrounding areas.
This year, 2018 marks the 50th Anniversary since the opening of the present church, which replaced a previous one destroyed by fire on November 12th, 1966 and one even before that dating to 1878.
On Sunday, August 19th, 2018, Sunday Weekly Mass that is usually held at 9:00 am will be at 11:00 am, with Most Reverend Bishop Robert Harris, D.D., Roman Catholic Bishop of the Diocese of Saint John celebrating the Mass, to commemorate 140 years serving as faith and survival and 50 years of the present building, located at 4464 Water Street.
Following mass, a pot luck lunch will be served in the Saint Andrew's Roman Catholic Church Parish Hall.
Everyone is welcome to attend!!
Be sure to join the St. Andrew's RC Church (Loggieville) Miramichi Facebook group at:  https://www.facebook.com/groups/194471207938934/ for upcoming happenings, events and functions at Saint Andrew's Roman Catholic Church, and Find the event on Mighty Miramichi's events calendar at: http://mightymiramichi.com/Community/Calendar/event.aspx?i=5550