The Annual General Meeting for the Southwest Miramichi – Bay du Vin Riding of the People's Alliance Party of New Brunswick will be held on Saturday, January 26th, 2019 from 1:00 pm to 3:00 pm at the Miramichi Beaverbrook Kin Centre, located at 100 Newcastle Boulevard.
Guest Speaker of this event is Kris Austin, People's Alliance Party Leader and Member of the Legislative Assembly for Fredericton – Grand Lake.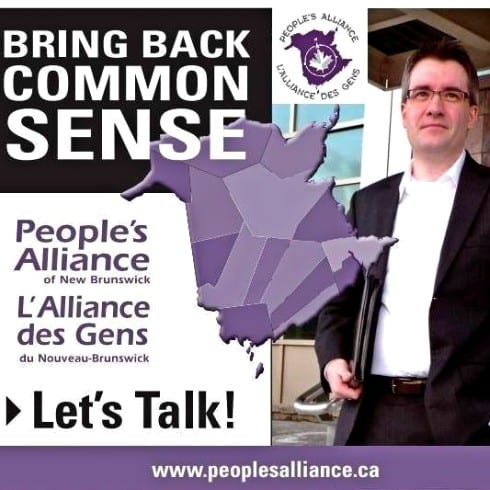 All are welcome to attend.
The People's Alliance Party of New Brunswick are recruiting new Board Members.
If you are interested, or you would like to nominate a hard-working individual, please contact:
Our Nomination Committee at panbswm@gmail.com
Or telephone call: Frank Gallant at 1-506-626-2413 or Dougie Ashley at 1-506-365-0284.
Help us to continue on the path to bring Common Sense back to our Government!
Any contribution you can make would be most appreciated!
PLEASE NOTE:
You must be a Member of the Party at least 14 days prior to the Annual General Meeting to vote.
Find the event on Facebook by visiting: https://www.facebook.com/events/313837469203161/
Mighty Miramichi's Community Calendar of Events:
https://www.mightymiramichi.com/community/calendar

Also "view" and "like" the People's Alliance of New Brunswick's Facebook page by visiting: https://www.facebook.com/AGNBPANB/ and visiting their website at: https://www.peoplesalliance.ca/.