Hello everyone, Stacy here, officially making my debut in the world of blogging. I'm really busy right now but I promised Kellie I'd come in and at least introduce myself….so….here I am!
I have a lot of stuff on my plate today… making changes & updates to a few websites and also starting to develop new ones.
This morning I trained a few of our staff on Sitebuilder which is a very easy to use website building software. Basically it is a WYSIWYG editor, which means "What You See is What You Get". When we have a customer who intends to update their site on a regular basis, we build their site and show them how they can maintain the website themselves using this software. They then have the freedom to add their own pictures, change text, add weekly specials, etc. without having to pay an additional maintenance fee. It's a win win situation.
Well, time to get back to work….busy, busy, busy…but I love my job and wouldnt have it any other way!
See ya!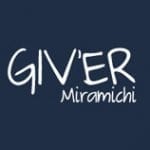 Giv'er Miramichi is about "What's up, what's new, what's happening". We are focused on building people up, supporting one another and celebrating our successes.