Thought for the Day
"You are what you repeatedly do. Excellence is not an event – it is a habit." — Aristotle
I just had to share this quote with all of you today because it really rings true with me. My main goals for this year can be summed up in this quote because that's what I'm working toward — creating new work and personal habits which guide my life in the pursuit of excellence.
It's a good thing to always keep in the back of your mind. When you're screaming at your family, sobbing at your desk, speaking badly about someone behind their back, poking fun at those less fortunate, complaining, peaking out from behind a wall of disorganized files, or whatever you find yourself doing — remember, these are the things that define you, this is who you really are — is this the way you want to be? Is this the best you can do?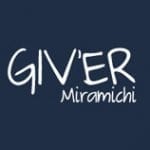 Giv'er Miramichi is about "What's up, what's new, what's happening". We are focused on building people up, supporting one another and celebrating our successes.