I updated our Currently Reading list yesterday. It's easier to use All Consuming to keep track of all the books. The only problem is occasionally I run across a book that doesn't show up in the search. Thankfully, this doesn't happen very often, but it happened with this last update.
Mighty Miramichi's good buddy, Squire, is reading "Ancient England" which unfortunately doesn't show up on the All Consuming search.
So, here's the scoop from Squire:
Squire is just finishing up on a wonderfully illustrated Book named Ancient England. Written with many photo's and illustrations by Nigel Blundell & Kate Farrington the large hardcover is a must read for all History buffs. The book walks us easily through the complete growth of England as a Nation and Culture. From Clans of the Stone Age to Modern Government and Construction. This book is available locally at your Public Library and the wonderfully assembled hardcover large format is meant to be picked up over and over…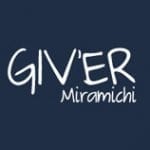 Giv'er Miramichi is about "What's up, what's new, what's happening". We are focused on building people up, supporting one another and celebrating our successes.