What is a blog anyway?



We get several visitors everyday to our blog site on Bread 'n Molasses, but there are many viewers asking themselves, "what is a blog?" Well the answer is simple.



A blog is basically a journal that is available on the web. Blogs are alternatively called web logs or weblogs. However, "blog" seems less likely to cause confusion, as "web log" can also mean a server's log files. The activity of updating a blog is "blogging" and someone who keeps a blog (like Mighty Miramichi) is a "blogger." Blogs are typically updated daily using software that allows people with little or no technical background to update and maintain the blog. Postings on a blog are almost always arranged in chronological order with the most recent additions featured most prominently. A blog is often a mixture of what is happening in a person's life and what is happening on the Web, a kind of hybrid diary/guide site, although there are as many unique types of blogs as there are people. So that's the long version of the story.



Happy reading, and feel free to comment on any post by clicking on the "Comment" link below.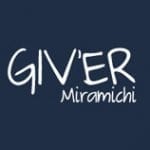 Giv'er Miramichi is about "What's up, what's new, what's happening". We are focused on building people up, supporting one another and celebrating our successes.