Happy Birthday Squire… and Dirk too!



What is up with these people who don't want to celebrate their birthdays? Once again, here we are finding out about a co-workers birthday after the fact.
Dirk received this commemorative collage of pics from his buddy Glen… note Squire looming in the background.






If he had of told us ahead of time (instead of whispering it to Kathleen a day late) we could have turned the weekend staff party into a b'day party as well.
Yes, yes we had a staff party, and although not all of the pics are web-friendly we do have some good ones that Mark will be posting soon.
All together now… Happy Birthday Dirk!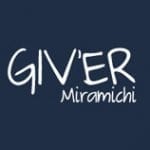 Giv'er Miramichi is about "What's up, what's new, what's happening". We are focused on building people up, supporting one another and celebrating our successes.