Something we can all use…



What is self discipline?
It is the rejection of instant gratification in favor of something better. It is the giving up of instant pleasure and satisfaction for a higher and better goal.
It manifests as the ability to stick to actions, thoughts and behavior, which lead to improvement and success. Self-discipline is self-control, and it manifests in spiritual, mental, emotional and physical discipline.
The purpose of self-discipline is not living a limiting or a restrictive lifestyle. It does not mean being narrow minded or living like a fakir. It is one of the pillars of success and power. It endows the inner strength to focus all the energy on a goal and persevere until it is accomplished.
This quote is an excerpt from the "Visualize and Achieve" e-book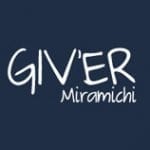 Giv'er Miramichi is about "What's up, what's new, what's happening". We are focused on building people up, supporting one another and celebrating our successes.