Mango & Downtown Miramichi Get Business Community Moving
Downtown Miramichi in partnership with the Health Authority's Mango program have plans to get the Miramichi business community moving.
Beginning Monday, July 11, Downtown Miramichi and Mango are inviting members of the business community to take part in "Network with Nature," an initiative to increase physical activity in the community, while socializing with people from the business community. Natalie Walsh, Marketing and Event Coordinator for the business association came up with the idea.
"After meeting with the Mango team and seeing the statistics of health problems on the river, and what healthy eating and active living can help reduce, I wanted to come up with an idea that would be a way for the business community to network, while being active," Walsh said.
Members of the business community are invited to French Fort Cove every Monday, starting July 11. Plans are to meet at the playground at 6:45 and hit the trails at 7 pm.
Mango coordinator Jacqueline Kerr is pleased with this partnership with the Downtown Miramichi Business Network. "We are encouraged by the support of this business association and it is exciting to be a part of this partnership. We hope people take advantage of this opportunity to get active."
Mango is a population-health based program that promotes healthy eating and active living throughout the region. It was first initiated in May 2002 by MRHA dieticians after studies showed high rates of overweight and obesity, heart disease and cancer in this region.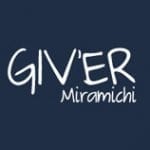 Giv'er Miramichi is about "What's up, what's new, what's happening". We are focused on building people up, supporting one another and celebrating our successes.