World's Leading Authorities Discuss Online and Offline Safety Issues at Miramichi Children's Safety Fair
Saturday August 27/05, 11am to 1pm,
Downtown Miramichi, Queen Elizabeth Park (in the Square)

The Miramichi Police Force and the Child Safety Research and Innovation Center (CSRIC) are hosting this year's Children's Safety Fair that is part of the Downtown Miramichi Business Networks Back to School Sidewalk Sale & Children's Safety Fair.
A special guest at this year's Fair is cyberspace lawyer and child advocate Dr. Parry Aftab, founder of WiredSafety.org, the world's largest and oldest Internet safety organization.
The safety issues covered at the Children's Safety Fair will be:
Street Proofing
Protection from Online Predators
Cyberbullying
Featured at this year's Fair will be a preview of CSRIC's Sydney Safe-Seeker and the Incredible Journey Home interactive game designed to street-proof young children to help them avoid becoming victims of sexual exploitation and abduction.
The Sydney Safe-Seeker applications are the cornerstone of protecting children from predators when they are away from the supervision of their parents in real space. However, these applications only cover offline threats predators pose to children. There is also the growing threat to children of online predators. Dr. Parry Aftab, generally considered the leading expert in the world on Internet safety and responsible use, will speak about protecting children from Online Predators and Cyberbullies.
The discussion on Cyberbullying will be a great introduction to the upcoming Cyberbullying Summit featuring Dr. Aftab being held at James M. Hill High School on Oct. 3rd, which has been coordinated by CSRIC, School District 16 and the Miramichi Police Force.
Go to http://www.childsafetygateway.org/ for more information about this Summit.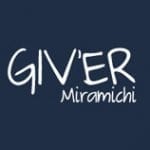 Giv'er Miramichi is about "What's up, what's new, what's happening". We are focused on building people up, supporting one another and celebrating our successes.